Sound Cloud from 6/8/2021 Meeting with Rep. Sean Casten – Passcode: Zf+#CQ=9
________________
How a Plan to Save the Power System Disappeared
________________
NWSOFA Indivisible Climate Change June Meeting: Guest Speaker Chris Knopf on The Boundary Waters
________________
Faith in Place Partner Event Information and Updates
_________________
Bike Palatine Club 2020 Rides and Events
___________________
_____________________________
I am writing to follow up with information on electric buses as we discussed earlier today. As I mentioned, Pace is currently in the planning stages for their new north garage. My understanding is that they are interested in installing Compressed Natural Gas (CNG) infrastructure in that garage as they did several years ago in the south garage. Since the time they made the decision for the south garage, electric bus technology has made huge strides and many other transit agencies have committed to electric buses.

Given the urgency of climate change, it is irresponsible of Pace to put in place infrastructure that will lock us in to fossil fuels for 15+ years. Instead, I hope that Pace will reconsider electric buses for the new garage.

There are grants available to help offset the costs of electric buses. There is currently $44 million in grant funding available through the EPA's Diesel Emissions Reductions Act National Grants Program (https://www.epa.gov/cleandiesel/clean-diesel-national-grants). Pace had previously applied to FTA's low or no emission program (https://www.transit.dot.gov/funding/applying/notices-funding/low-or-no-emission-low-no-

Low or No Emission (Low-No) Program FY 2019 Notice of Funding

Details: 3/18/2019. Notice of Funding Opportunity (NOFO): Solicitation of Project Proposals for the Low or No Em…

Pace had previously applied to FTA's low or no emission program (

https://www.transit.dot.gov/funding/applying/notices-funding/low-or-no-emission-low-no-program-fy-2019-notice-funding

), but was denied a grant.

Lake County, which is part of the Chicago Metropolitan Ozone non-attainment area, is in one of Illinois' priority areas for VW mitigation trust funding. IL EPA, which is the designated agency for planning and allocating IL's VW funds, has not said when or how the next round of that funding will be announced. The state has $109 million in this fund, approximately $88 million of which remains to be spent. When more information is available, IEPA will send announcements of VW funding through its listserve here: https://www2.illinois.gov/epa/topics/air-quality/driving-a-cleaner-illinois/vw-settlement/Pages/default.aspx.

As I mentioned above, we must take action quickly to avoid the worst impacts of climate change and cannot afford to lock ourselves in to another 15+ years of fossil fuel infrastructure. The Climate Reality Project, Chicago Chapter, would be happy to provide information or make a presentation on climate change to the Pace board. I'm happy to connect them with any board members who might be interested in such a presentation. In addition, there is an article at: https://phys.org/news/2019-12-toll-degree-hotter-trillions-tons.html about the urgency of action to reduce carbon emissions.

The CTA has had 2 electric buses in their fleet since 2014, and contracted with Proterra for another 20 electric buses last June (https://www.greencarcongress.com/2018/06/20180614-cta.html). Proterra said that they would extend the same pricing to Pace that CTA obtained through their RFP. If Pace is able to accept that price, it would save the time and cost of going through an RFP process.

All the collar counties in the Chicago region have earned an F for air quality from the American Lung Association (Illinois). This makes it especially important that we transition our fleets, including public transit, to cleaner electric vehicles.

Illinois

Get the State of the Air report card for the air quality in Illinois including high ozone days, particle polluti…

Electric vehicles make financial sense (

The Very Good Math of Electric Buses

). The lower maintenance and fuel costs of electric buses, combined with the grants available to offset their purchase, make the lifetime costs lower than those of fuel burning vehicles. Payback time for electric buses ranges

from 5-12

years, depending on the type and cost of the charging infrastructure, and transit agencies keep their buses for at least 12 years.

Thanks for anything you can do to help get this information to your Pace representative. Please let me know what additional information would be useful to help Pace consider electrification of the north garage.

The Very Good Math of Electric Buses

They're cheaper to run compared to ones with internal combustion engines thanks to the economics of fuel and mai…
______________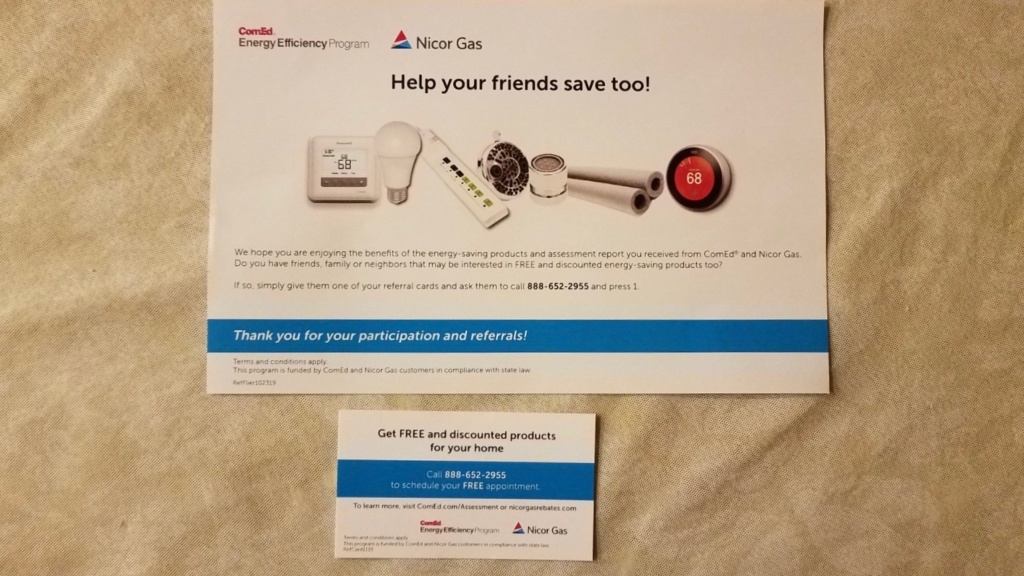 __________
Arlington Heights company to install more than 5,000 solar panels
___________
Schneider hearing examines Foxconn's impact on suburban flooding
__________
NWSOFA Citizens' Climate Lobby Presentation 07/23/19
________
Citizens' Climate Lobby Presidential Candidates Position on Carbon Pricing page 1
Citizens' Climate Lobby Presidential Candidates Position on Carbon Pricing page 2
Citizens' Climate Lobby Presidential Candidates Position on Carbon Pricing page 3
Citizens' Climate Lobby Presidential Candidates Position on Carbon Pricing page 4
____________
DiMaioTalk – Changes in the Climate System
_______________
Starbucks sees greener pastures for consumer app, lids and straws
____________
Indian Trails Library solar panels go online – Daily Herald
_________
An Ocean Engineer and a Nuclear Physicist Walk Into Congress …
____________
Understanding the IPCC Special Report – Peter Gorr
_____________
Ambitious effort to clean up Great Pacific Garbage Patch faces major setback
______________
NWSOFA Climate Change Facebook Live November Meeting with Special Guest: Peter Gorr
_____________
_________
Starbucks makes big green store push
__________
America's About to Miss a Big Obama-Era..
_____
How the Koch Brothers Are Killing Public Transit Projects Around the Country The New York Times
____
McDonald's to Switch to Paper Straws in Britain as Country Turns Against Plastic – NYT
_____
Weatherman Skilling draws crowd at Palatine Sustainable Energy Expo
To celebrate the installation of solar panels on the roof of Countryside Church in Palatine, parishioners initially envisioned "a party with cake."
What the event ultimately became was a daylong Sustainable Energy Expo drawing more than 300 people, with keynote addresses from WGN Meteorologist Tom Skilling, Argonne National Laboratory scientist and author Seth Darling and Des Plaines Democratic state Sen. Laura Murphy.
But no cake.
"We decided we wanted to share with the community and other congregations what we had learned," said Mark Krivchenia, one of the parishioners who helped spearhead the campaign to outfit the church with solar panels. "In the end, it comes down to our belief that it's an ethical and moral issue to care for our common home."
The solar panels on the roof will cut the church's reliance on traditional energy sources by 40 percent. They have a guaranteed life span of 30 years and are expected to pay for themselves after eight to 10 years, Krivchenia said.
About a dozen exhibitors were invited to participate in the expo and share information on topics such as native plantings, recycling, renewable energy, electric cars and other conservation issues.
Linda Sullivan, a member of the Illinois chapter of the Sierra Club's executive committee, said interest in her group has grown significantly since President Donald Trump's election in November 2016, followed by his controversial appointments of Scott Pruitt to lead the Environmental Protection Agency and Ryan Zinke to serve as secretary of the interior.
"People have realized that they have to get involved and just being in favor of something and wanting something to get done is not enough," she said. "Trump has started a movement, even though it wasn't his intention."
For his part, Skilling lauded efforts by scientists and environmental groups that have been promoting ways to fight global warming by focusing on ways to reduce mankind's carbon footprint, the way the church has done.
Skilling talked about the broader economic and cultural ramifications of global warming, pointing out the loss of tourism jobs caused by the destruction or depletion of natural resources as well as human migration and military conflict caused by droughts brought on by climate change.
"The tentacles of climate change don't just affect our atmosphere," he warned. "People will say that climate change isn't real, and it's nonsense. The trend is real. Every serious scientific organization in the world agrees that climate change is happening."
_____
Bloomberg Pledges $4.5M to Cover UN Climate Dues Nixed by Trump
Former New York City Mayor Michael Bloomberg said Sunday he will write a $4.5 million check to cover this year's US financial commitment to the Paris Climate Agreement.
President Donald Trump last year pulled the United States out of the pact, which every other country has committed to ratifying.
In an interview with CBS to mark Earth Day, Bloomberg said he was obligated to honor America's financial commitment.
"America made a commitment and as an American if the government's not going to do it we all have responsibility. I'm able to do it," he said. "So, yes, I'm going to send them a check for the monies that America had promised to the organization as though they got it from the federal government."
Bloomberg, a billionaire philanthropist, said he hopes by next year Trump will change his mind despite his criticism of the agreement. But if the United States does not rejoin the pact, Bloomberg will continue to foot the annual bill, according to a statement by Bloomberg Philanthropies, the charity he founded.
"Our foundation will uphold our promise to cover any cuts to UN climate funding by the federal government," Bloomberg said in the statement.
UN Climate Changed ​welcomed the donation, saying, "Financial support of this kind is critical to mobilizing climate action leading up to 2020 and fostering synergies across sectors and geographies in the context of sustainable development."
BACKSTORY
Bloomberg last year joined members of the US Conference of Mayors in opposing Trump's withdrawal of the US from the Paris Climate Agreement and committing to meet environmental goals despite the move.
Bloomberg also announced that Bloomberg Philanthropies, would help coordinate a U.S. effort called "America's Pledge" and submit a societal NDC – nationally determined contribution – in place of a government one.
Last year, Bloomberg pledged to provide the $15 million that he says the U.N. Climate Change Secretariat will lose from Mr. Trump's withdrawal from the pact.
_____
To Curb Ocean Pollution, U.K. May Ban Plastic Straws, Stirrers And Cotton Swabs – NPR
___
White Sox to become first MLB team to stop serving plastic straws – WGN
_____
This floating gadget wants to suck up the ocean's trash – Mashable
_____
A major climate boundary in the central U.S. has shifted 140 miles due to global warming – USA Today
_______
How to Reduce Your Carbon Footprint – The New York Times
_____
Solar panels put savings on the horizon – Daily Herald
—-
Solar power industry lost nearly 10,000 jobs in 2017 – The Hill
——
Pollen data shows humans reversed natural global cooling – The Guardian
——
Preaching climate-friendly farming in Trump country – The Washington Post
——-
Trump's Solar Tariffs Undermine Remarkable Industry Progress | NRDC
——-
Women's Rights Issues are Climate Change Issues
______
Even Breathing Is A Risk In One Of Orlando's Poorest Neighborhoods – HuffPost
_______
President Trump Slaps Tariffs on Solar Panels in Major Blow to Renewable Energy
______
Sauk County Board gives final approval to much-debated solar deal
______
In 2018, expect 'clean energy' to be cheap energy – The Hill
———-
Solar panels can live in your window blinds – Mashable
________
Green technology: Solar window blinds can both block and harvest solar power – TomoNews
__________
Trump-appointed regulators reject plan to rescue coal and nuclear plants – Washington Post
______
Solar panels have gotten thinner than a human hair. Soon they'll be everywhere – VOX
_______
Love solar power but got no rooftop? "Shared solar" is coming for you – VOX
_______
Sauk County Board again postpones solar proposal | Regional news | wiscnews.com
________
Sauk County Board to consider solar deal Tuesday – Baraboo News Republic, Wisconsin
______
_____
The U.S. Is Tackling Global Warming, Even if Trump Isn't – NYT Opinion
_____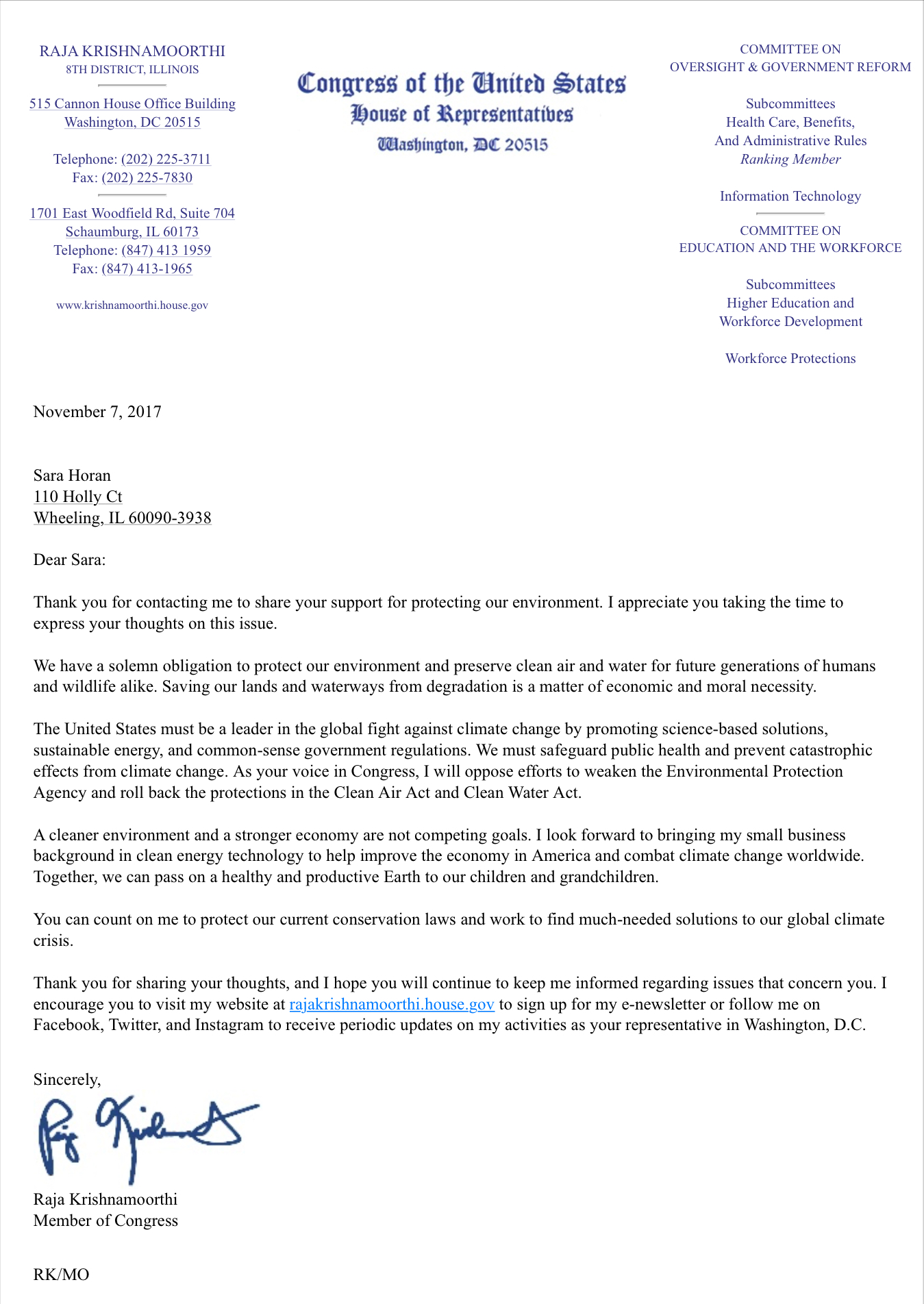 ______
11-21-17 "Before the Flood" Film Information
________
11-8-17 Sean Casten's NWSOFA Presentation
_________
Lisa Murkowski Introduces Bill To Open Arctic Wildlife Refuge To Oil Drilling "This is not a choice between energy and the environment," the senator said. "We are past that." – Huff Post
_________
Green group, children sue Trump over climate change policies – The Hill
__________
Trump administration releases report finding 'no convincing alternative explanation' for climate change
__________
EPA's climate website removes resources to fight climate change – Salon
____________
Climate Change Is Complex. We've Got Answers to Your Questions – NY Times
____________
Wind and solar power are saving Americans an astounding amount of money David Roberts/Aug 18, 2017 – VOX
_______________
Rauner-Funded Group Pushing Fake Science on Illinois Schools – Democratic Governors Association
________
States Dare to Think Big on Climate Change – NY Time Editorial
________
---
War on Science: Here Are Some of the Banned Words at Trump's Ag Department
—-
Vail Resorts promises to eliminate emissions, waste and offset forest impact by 2030 Resort operator would like all of its electricity to come from renewable sources
________
This week, former Vice President Al Gore returns to the big screen with An Inconvenient Sequel: Truth to Power, sounding the alarm on the climate crisis transforming our planet and sharing the truth about clean energy solutions. We're happy to be partnering with our friends at Paramount Pictures and Participant Media to help spread the word about this exciting new film.
An Inconvenient Sequel: Truth to Power highlights our Climate Reality Leaders in action, showing what can happen when people around the world come together for one cause and join the movement for solutions.
Our over 12,000 Climate Reality Leaders are making a difference now more than ever. On June 1, President Trump announced the United States would begin the process of withdrawing from the historic Paris Agreement, which brought 195 countries and parties together to cut greenhouse gas emissions and solve the climate crisis devastating our planet.
That's why we need you to take action too. If you're ready to get involved, download our I Am Still In action kit. We're excited to share that Participant Media is featuring our toolkit as an action everyone can take to help end the climate crisis and uncover the potential for solutions and change.
In the toolkit, you'll learn:
The facts about the Paris Agreement.
Who's still supporting the US' commitments to climate action.
How you can help build support for clean energy and other climate solutions.
Download the toolkit now and make sure to see An Inconvenient Sequel: Truth to Power when it hits theaters nationwide next week. You also have the chance to buy one movie ticket and get a second one free! Click here and use the code CLIMATEBOGO at checkout. This is a limited-time offer, while supplies last. See promotion terms here: atm.tk/aisbogoterms.
GET YOUR TICKETS
Now more than ever, our future is in our hands – and we need you to help us seize the moment. Thank you for taking climate action!
– Your friends at Climate Reality
AN INCONVENIENT SEQUEL: TRUTH TO POWER
BUY ONE TICKET, GET ONE FREE
LEARN MORE
______
How a Professional Climate Change Denier Discovered the Lies and Decided to Fight for Science – The Intercept
Obama Just Took One Final Step to Fight Global Warming And there's nothing Donald Trump can do about it. – Mother Jones
Energy and Environment Obama administration just made a last effort to save a controversial water rule – Washington Post

Dear Friend:


The General Assembly has adjourned for the year. The most notable accomplishment of the fall veto session was the passage of Senate Bill 2814, one of the most consequential pieces of environmental legislation ever enacted in Illinois. I was one of 63 bipartisan votes in the House in support of the bill. Governor Rauner was involved in negotiating the bill and has indicated he will sign it.

SB2814 was the culmination of several years of work to expand clean energy jobs and preserve the low price of electricity in Illinois relative to the rest of the country. It incorporated major elements of House Bill 2607, the Clean Jobs bill I introduced in 2015, as well as other energy proposals put forward in recent years.

The end result is a law that will allow utility companies to develop more in-state renewable energy sources, expand investment in reducing the demand for electricity, and preserve the nuclear power plants that make up much of our existing carbon-free energy production.

The bill has been subject to three main criticisms. One was a proposed "demand charge" which would have radically reshaped how you are billed for energy based on when you consume it. The second was generous subsidies to downstate coal-fired power plants. Both of those provisions were removed entirely from the final bill. The third has been described as a "bailout" for Exelon Corporation, which had indicated that without state action, it would have closed two nuclear power plants due to cost constraints

The decision to provide new revenue to a profitable company was not an easy one, but I was ultimately persuaded to support the bill by three arguments: my belief in the benefits of the renewable energy and energy efficiency provisions, the consumer protections included, and the real dangers and consequences of inaction.

SB2814 will create jobs across the state for people with a wide range of different skills, professions, and qualifications. It will spur billions of dollars of investment in the renewable energy sector installing solar panels and building wind turbines. There are specific provisions designed to connect people in economically distressed communities with opportunities to access clean power. And since the greenest energy is energy not consumed, the bill enhances efforts to make our buildings, appliances, and transmission systems more efficient.

To shield ratepayers from large increases in their electric bills, SB2814 created a two-tiered cap on increases. The utilities are limited in how much more they can charge on your bill. There is a cap on overall growth, as well as each of the renewable, efficiency, and nuclear programs. If the overall cap is exceeded, spending must be brought down within those three programs. Furthermore, the energy efficiency component will result in significant savings once the law takes effect.

In the weeks of discussions and debates, it became easy to forget that doing nothing and allowing the nuclear plants to close would present its own financial challenges. Economic studies told us the demand for electricity from the shuttered nuclear plants would remain and would be met instead by energy from fossil fuels and imported electricity. In short, consumers would pay higher rates for the privilege of sending more money out of state and polluting more in Illinois.

The proof of that can already be seen in the way energy markets have treated Illinois. Though on balance we export more energy than we import, the market has been skeptical of our ability to supply energy during the hot summer days when demand is highest. That skepticism leads to some $700 million per year in added cost. Recognizing the benefit of carbon-free electricity, SB2814 gives priority to Illinois nuclear plants to help them better compete in that market.

I understand that many are opposed to any rate increases, but I believe passing SB2814 was extraordinarily important for the state. However, the economic benefits of this bill don't resolve the biggest impediment to growth in Illinois- passing a budget that puts us on a path for long-term fiscal health.

Governor Rauner and the leadership from each legislative caucus met several times this week to discuss that issue. They were unable to negotiate a plan for a balanced budget that also incorporates the policy proposals the governor has identified as fundamental to his support of said budget.

I'm disappointed and frustrated that no agreement was reached. Agencies and vendors doing business with the state continue to be short-changed and the bills continue to pile up. Passage of SB2814 is cold comfort to a family that's lost child care or the former employees of a shuttered social service agency. I remain angry that we have found ourselves in this situation for so long and I continue to work with Democrats and Republicans to end it.

Ultimately though, I reflected on a common lament that those who live in the future aren't represented in our government. That absence is apparent when one looks at the debt kicked down the road to future Illinoisans. It's also seen in the treatment of our environment and climate. The goal of SB2814 is that of a healthier world for generations yet to be born. I felt strongly that such an effort deserved my support.

Thank you, as ever for the opportunity to serve you.

Sincerely,

Elaine

Scientists say that the world is losing so many species that we're putting ourselves at risk – Business Insider
North America Will Draw Half Its Electricity from Carbon-Free Sources by 2025 – By Jean Chemnick, Emily Holden on June 28, 2016
The Durbin Report: A message from Senator Richard J. Durbin

Fellow Illinoisans,

Over the past decade, America has seen rapid changes to its energy sources. The U.S. has dramatically increased its natural gas and oil production, renewable energy production has sky-rocketed as its costs decrease, and we are finding new, better ways to address our most-pressing energy and climate challenges as a nation. 

This week, the Senate is debating a bipartisan energy bill, the Energy Policy Modernization Act, that takes those new developments into account and updates our energy policies to allow us to take advantage of all of them.

Click here to see me speak on the Senate floor on modernizing America's energy sources and infrastructure.

The bill contains several important provisions to build domestic clean energy resources, strengthen energy efficiency measures, and modernize electric grid infrastructure. In Illinois, this means that tens of thousands of low-income and elderly households will be able to receive critical upgrades that make their homes more efficient while saving money on energy costs. It will also help maintain Illinois' leadership as the top state for LEED-certified building projects , as ranked by the U.S. Green Building Council.

If you believe we should build a pathway to a 21st century economy, share my tweet here.

Investing in Breakthrough Scientific Research

Most importantly, this bill will make a substantial commitment to supporting basic science research and innovation at our universities and the Department of Energy's national laboratories, including Illinois' Argonne National Laboratory and Fermilab. An amendment to give the Department of Energy's Office of Science an annual budget increase of 5% real growth over inflation each year for the next five years – authored by Senator Lamar Alexander and me – was included in the Energy Policy Modernization Act. This investment in American innovation will lead to new breakthrough scientific discoveries that will keep our nation competitive in the global market.  

The investments and energy choices we make now will determine whether or not we will be able to leave our children and grandchildren with a sustainable planet and a promising, bright future. I hope my colleagues will work together to improve this bill and help us create a 21st century energy economy.

Sincerely,

Dick Durbin
United States Senator

Call to Earth: Astronauts Send a Message from Space to Global Leaders at #COP21 Urging Action on Climate Change
I Am Pro Snow – The towns of Vail and Avon and Beaver Creek Resort signed an open letter to world leaders asking for meaningful action on climate change
Thanks to This MIT Scientist, You Can Press Print Using Air Pollution Inventor Anirudh Sharma wants the carbon in smog to become an office staple
Upcoming events:

NWS Coalition Group leaders planning meeting

       Wednesday September 9 at 7:00 PM at Spring Valley Nature Center: 1111 E Schaumburg Rd, Schaumburg (Between Meacham & Plum Grove, south side of the street). The plan is to come together with groups from around the NW suburbs interested in envisioning and planning one or more actions in the NW suburbs for Oct. 14.

EPA Clean Power Plan Presentation

       Thursday September 10 at 7:00 PM at Spring Valley Nature Center: 1111 E Schaumburg Rd, Schaumburg (Between Meacham & Plum Grove, south side of the street). Join Christine Nannicelli from the IL Chapter of the Sierra Club for a presentation on the finalized EPA Clean Power Plan. See Sierra September newsletter below.

       Wednesday October 14 partnership event at a location and time to be determined: Many of the groups that organized the People's Climate March are planning a national day of action on October 14 to build momentum leading into the Paris Climate Talks. Groups are encouraged to come together to plan events in their communities that can have a local, national, and/or international focus.

NWSOFA CC Night at the Movies

      Date, time and location to be determined
EPA and Department of Transportation Public Hearing

Palmer House, 17 East Monroe St, Chicago, IL

There is an EPA hearing on Thursday, August 6th at the Palmer House Hilton Hotel, 17 East Monroe Street. The hearing will start at 9am and end at 5pm. Once a person decides he or she would like to testify at the hearing the Sierra Club will set up a time that is best for you. This is also helpful for people who cannot attend the entire event. 

Background:

The Environmental Protection Agency and the Department of Transportation have proposed standards to reduce carbon pollution and oil use from freight trucks. The agencies will hold a public hearing in Chicago on Thursday, August 6. With the support of Sierra Club's Beyond Oil campaign, the Illinois Chapter will turn out supporters to testify at the public hearing, applauding the agencies for their proposal and asking them to strengthen it.

We talk a lot about the Clean Power Plan, and the electricity sector is number one for carbon pollution — but transportation is number two, and these trucks rules, along with the fuel economy standards from the first term, are a really big deal in cutting down that slice of the pie.

To schedule a time please contact

Jess Zaehringer

Campaigns Organizer





| | |
| --- | --- |
| | Faithful People Caring for the Earth |

July Earth Care Opportunities

Last month we had several enjoyable nature outings, including the Beaubien Woods Celebration. Youth and families took advantage of the lovely weather for canoeing, archery, fishing, and more. People also participated in story circles connecting our stories of movement with the migrations of species around us.

Also in June, Pope Francis released the encyclical on climate change. The Pope's message is inspiring, and adds to the growing chorus of people from diverse religions calling on people of all faiths to live out our moral obligation to care for each other and the planet. Now is the time to carry that momentum forward. Check out these opportunities to get involved, and join people of diverse faiths in caring for the Earth this July!

-Brian Sauder Executive Director

Nature Outing – Kids' Fest – July 11.

Get outside

and enjoy an outdoor extravaganza for kids of all ages! Join us this Saturday July 11, 2015 from 10 AM – 4 PM for a Nature Outing to Wampum Lake Woods. Activities will include fishing, hiking, canoeing, archery, story circles,and land stewardship. Register below and be sure to join the Faith in Place team by clicking "Join an Organization."

Call the Governor

Let's keep the Clean Jobs momentum moving forward this summer. If you have not yet signed Faith in Place's petition for clean energy and climate justice,

now

is a great time! Calls from 25-30 faithful constituents to the Governor's office will also help

make a difference.

 We're going to have a week-long phone "blitz" next week (July 13-17) – all it takes is 5 minutes and a phone.

Save the Date – Green the Church Summit – August 19-21

Join us on August 19-21 to learn more about resources to help your faith community save money and energy by going green and connect with folks from different faiths around the country who are committed to better Earth care. The conference begins Wednesday evening with a worship service, followed by workshops on Thursday, and a tour of sustainability efforts throughout Chicago on Friday. Clergy and lay leaders from all faith communities are welcome, but the event is especially geared towards African American congregations.

Save the Date – Nature Outing – July 25 

Mark your calendars for our next nature outing on Saturday, July 25, time TBD . We're still in the process of finalizing a forest preserve location, but sign up to receive updates on this event. It will be a great way to get outdoors and enjoy story circles, land stewardship, hiking, and more.

Coming Soon…New Website!

Watch for our new website within the next month or so! We hope to provide people of faith in Illinois with better resources for Earth care with this update. Tell us about your house of worship's green efforts to be featured on our website and share your successes with other faith communities!

Involve your Faith Community in Earth Care

Is your faith community interested in doing more to care for the Earth, but unsure where to start? Are you hitting the wall when it comes to ideas for next steps? 




Faith in Place staff are here to help

! We can come to your house of worship for an "Engaging Faith in Place" event. During this hour-long presentation we will listen to the interests of your community and let you know about our programs and resources for saving energy and water, using the land sustainably, and advocating for change. We'll also help you connect with other faith communities in your area to make a bigger impact. 
Climate_Change_Slides-JAS – PowerPoint Presentation
Clean Power Plan Explanation – Short Version
EPA's Clean Power Plan – Long Version
Thorium,_Molten_Salt_Reactors,_and_Green3 – PowerPoint Presentation
Full White House Plan – redirects to whitehouse.gov
Climate Change Library 5-3.pdf – 230KB
Expert Credibility-1.pdf – 101KB
Using Retired Military Planes to Fight Forest Fires – http://www.washingtonpost.com/opinions/use-retired-military-planes-to-fight-forest-fires-more-effectively/2014/06/18/5b9e831e-f64c-11e3-afdf-f7ffea8c744a_story.html
Keystone XL Could Cost Society Over $100 Billion per Year May07 Lorne Stockman – redirects to pricefoil.org
NYT Editorial Climate Warnings, Growing Louder By THE EDITORIAL BOARD Published: May 18, 2013 – redirects to nytimes.com
Some Strange Things Are Happening To Astronauts Returning To Earth – redirects to upworthy.com
Washington Post 8/10/13 In his second term, Obama becomes bolder on the environment By Juliet Eilperin – redirects to washingtonpost.com
A group of 144
An Historical View

https://www.nytimes.com/interactive/2017/06/09/climate/drawdown-climate-solutions-quiz.html

CLIMATE SHARE – NY Times Quiz: How Much Do You Know About Solving Global Warming?

–> Upcoming Events:

We continue to work with coalition partners around climate change. We post the events on the website calendar. There are events that our members participate in as individuals, not associated with NWSOFA or OFA. Sierra Club is one of our very active coalition partners.

–> Historical Events:

Three summer and fall 2015 environmental concerns in Illinois include the EPA Clean Plan for Illinois, the Illinois Clean Jobs bill (NH2607 and SB1485), and the EPA and Department of Transportation (DOT) Public hearing in Chicago on Thursday August 6. The following addresses this EPA and DOT public hearing on August 6.

–>EPA and Department of Transportation Public Hearing

Thursday August 6, 2015, Palmer House, 17 East Monroe St, Chicago, IL
There is an EPA hearing on Thursday, August 6th at the Palmer House Hilton Hotel, 17 East Monroe Street. The hearing will start at 9am and end at 5pm. Once a person decides he or she would like to testify at the hearing the Sierra Club will set up a time that is best for you. This is also helpful for people who cannot attend the entire event. 
Background: The Environmental Protection Agency and the Department of Transportation have proposed standards to reduce carbon pollution and oil use from freight trucks. The agencies will hold a public hearing in Chicago on Thursday, August 6. With the support of Sierra Club's Beyond Oil campaign, the Illinois Chapter will turn out supporters to testify at the public hearing, applauding the agencies for their proposal and asking them to strengthen it.
We talk a lot about the Clean Power Plan, and the electricity sector is number one for carbon pollution – but transportation is number two, and these truck rules, along with the fuel economy standards from the President's first term, are really a big deal in cutting down that slice of the pie.
When you sign up to testify Sierra will send you a detailed document which includes talking points and information on testifying. This should answer any questions you may have about testifying. 
To schedule a time please contact:   

Jess Zaehringer

Campaigns Organizer

–> Strategy

Conduct Climate Change educational events

Influence politicians – Supporters, On the Fence, Deniers

Gather support for the UN Climate Change meeting in Paris in November 2015

Support EPA Clean Power Plan to reduce CO2 pollution 30% by 2030

Support EPA and Department of Transportation (DOT) medium and heavy duty truck fuel efficiency standards

Support local green initiatives including solar and wind energy solutions

Partner and build relationships with other environmental organizations

 –> 2015 Message for State of Illinois

Our main Illinois message will be creating jobs, growing the economy, and letting Illinois lead the Midwest into the clean energy future. We will likely engage with state legislators who will ultimately approve the state plan and be champions in demanding a strong Clean Power Plan for Illinois. This strategy may evolve as Gov. Rauner's position becomes more clear. During our national OFA Climate Change training in early December 2014 our Chicago area attendees from Chicago, the Northwest Suburbs, and Lake County decided to work as a team to meet this challenge. We will continue to partner with other climate change organizations, as well as with the NWSOFA Fiscal team.

–> Narrative: CC is Real. It's Worse Than We Think. It's Caused by the Activities of Man. There Are Political Hurdles. There is Hope and There Are Solutions,

Climate_Change_Overview_-_February_01,_2015

 Rolling Stone: Inside the Koch Brothers Toxic Empire

Rolling Stone – Inside the Koch Brother's Toxic Empire

Rolling Stone: Al Gore-New Hope for the Climate

Rolling Stone-Al Gore-The Turning Point-New Hope for the

http://www.rollingstone.com/politics/news/the-turning-point-new-hope-for-the-climate-20140618?utm_source=dailynewsletter&utm_medium=email&utm_campaign=newsletter

Al Gore comment from the article: "It is worth remembering this key fact about the supply of the basic "fuel": Enough raw energy reaches the Earth from the sun in one hour to equal all energy used by the entire world in a full year."

11 Maps Which Explain the U.S. Energy Balance with Excellent Links Highlighted

11 Maps Explaining U.S. Energy Balance

June 2, 2014 – EPA releases Carbon Pollution Standards – The Clean Power Plan

"President Obama is acting on public health – with the first-ever national limits on carbon pollution for existing power plants."

"President Obama's clean power plant standards would reduce carbon pollution for the power sector by 30% in 2030. That's equal to eliminating the carbon pollution from nearly two-thirds of American cars and trucks."

The clean power plan must be Flexible (Each state has its own flexible criteria), Achievable (with demonstrated measures), Economically Feasible (not cost prohibitive), and Accountable (environmental and energy impacts).
EPA Administrator Gina McCarthy Announces Clean Power Plan Proposal (30 minutes)
EPA's Clean Power Plan – Long Version

Clean Power Plan Explanation – Short Version


May 24, 2014  – New York Times – Thomas Friedman – Memorial Day 2050

May 7, 2014 – New York Times – Thomas Friedman – Obama on Obama on Climate Change

.

May 5, 2014 – Years of Living Dangerously – Texas Drought, Syrian War, Deforestation

Years of Living Dangerously Episode 1

–> Future Events:

  Production Tax Credit for Wind Energy extension house bill Support: Details to come

PTC Fact Sheet   Production Tax Credit for Renewable Energy   Tell Congress to Stop Wind Energy Attacks 144 members of the Congress urge colleagues to renew wind energy tax credits  

–> Partnerships on an Issue by Issue Basis

Established: The Illinois Sierra Club, Go Green Go Local, The Carbon Team, Cool Cities, Al Gore Climate Reality Project, Illinois Solar Energy Association, Citizens Climate Lobby, and Faith in Place
Discussions have begun to establish partnerships: Youth Environmental Network of Illinois, and Harper College Green Committee

–> Excellent Short Videos

Climate 101 with Bill Nye:

http://climaterealityproject.org/video/climate-101/

Fact Check Time – 13 Claims followed by the facts – Written Explanation and Video

http://www.upworthy.com/you-might-be-tempted-to-hate-the-guy-in-the-sunglasses-until-you-realize-who-he-is?c=reccon1

 

How the Fossil Fuel Industry Tries to Create Doubt

http://climaterealityproject.org/video/doubt/

Creating Doubt – Article "Deniers are not skeptics"

http://www.csicop.org/news/show/deniers_are_not_skeptics

Chasing Ice – Largest Ice Calving Event Witnessed

http://www.youtube.com/embed/hC3VTgIPoGU?rel=0

–> Additional Resources:

AAAS – Climate Change – What We Know – Excellent narrative in layman terms

http://whatweknow.aaas.org/wp-content/uploads/2014/03/AAAS-What-We-Know.pdf

You may get "Page Not Found". If so, then click on "READ THEBACKGROUND".

Articles covering various topics

http://www.nwsofa.org/resources/climate-change/

Energy and Earth Sciences on-line courses (as well as other topics):

https://www.coursera.org/courses?orderby=upcoming&lngs=en&cats=energy

Couple of Slides –  Information Pulled from Many Sources

–> 2015 Past Events:

Feb xx –  Deliver IPCC Climate Change 2014 Synthesis Report to US Congressional Climate Change Deniers
Feb 10 – March 10, 2015: 5 Week CC Educational Series. CC Series – Feb 10-Mar 10, 2015 Series
Apr 10 – Wild Scenic Film Festival
Apr 11 – Climate Change Connections for Action Event
Apr 22 – The Illinois Environmental Council Springfield Earth Day Action for Clean Energy Jobs Bill

–> 2014 Past Events:

Jan 14 – Spring planning meeting
Jan 23 – EPA Carbon Rally / Listening sessions
Jan 23 – NWSOFA website training
Feb 08 – Municipal Power Aggregation Workshop / Strategy meeting
Feb 24 – Global solutions / Local Solar Energy Solutions presentations
Mar 22 – Illinois Renewable Portfolio Standard (RPS) Letters to Editor
Apr 01 – Rep. Roskam staffer meeting – Delivered IPCC Impact report
Apr 05 – Countryside Unitarian Church – Faith in Place symposium
Apr 06 – Ann Curry – NBC Climate Change special
Apr 24 – Illinois Renewable Portfolio Standard (RPS) Fix phone bank
May 05 -Years of Living Dangerously Episode 1 screening
May 06 – Mount Prospect municipal power aggregation – Village Board Meeting
May 15 – Illinois Renewable Portfolio Standard (RPS) Fix phone bank
May 26 – 28 – Illinois Renewable Portfolio Standard – Virtual Phone Banks
May 29 – June 1 – EPA Carbon Pollution Standards press release virtual phone banks
May 30 – June 1 – National OFA Climate Change training in Chicago
May 31 – Sierra Workshop: Testifying at EPA Carbon Pollution Standards hearings
June 2 – EPA Clean Power Plan Released – Celebration/press conference
June 10 – Clean Energy Town Hall with State Rep Marty Molan
June 28 – Attendance at Solar Social at Peter Gorr's home – largest residential solar installation in Illinois
June 29 – Promoted Mt. Prospect Power Aggregation 100% renewable energy option at farmers market
July 13 – EPA's Clean Power Plan Petitions – Arlington Heights Memorial Library
July 17 – Thorium Nuclear Energy, Molten Salt Reactors, and Clean Energy:
Note–> It takes a while to download.
July 19 – EPA's Clean Power Plan Petitions – Palatine Flea Market
July 20 – EPA's Clean Power Plan Petitions – Mt. Prospect Flea Market
August 14 – November 25 – NWSOFA continued with Clean Power Plan Petitions
Aug 21-Sep 1 – EPA's Clean Power Plan hearings for two days in Atlanta, Pittsburg, Washington, D.C., and Denver
September 21 – NYC Climate Change Rally
 November 12 – US and China reach historic climate change deal, vow to cut emissions
http://www.cnn.com/2014/11/12/world/us-china-climate-change-agreement/index.html
December 6, 7- National OFA Climate Change Training in Chicago
December – Support the South America Climate Change Conference:
http://environment.einnews.com/news/climate-change-conference/south-America

 
[/orb-custom-list]