ONLY 1 WEEK UNTIL THE ELECTION IS OVER — IT'S TIME TO GET OUT THE VOTE 2020! "ALL GAS NO BRAKES"
October 27 @ 8:00 am

-

November 3 @ 7:00 pm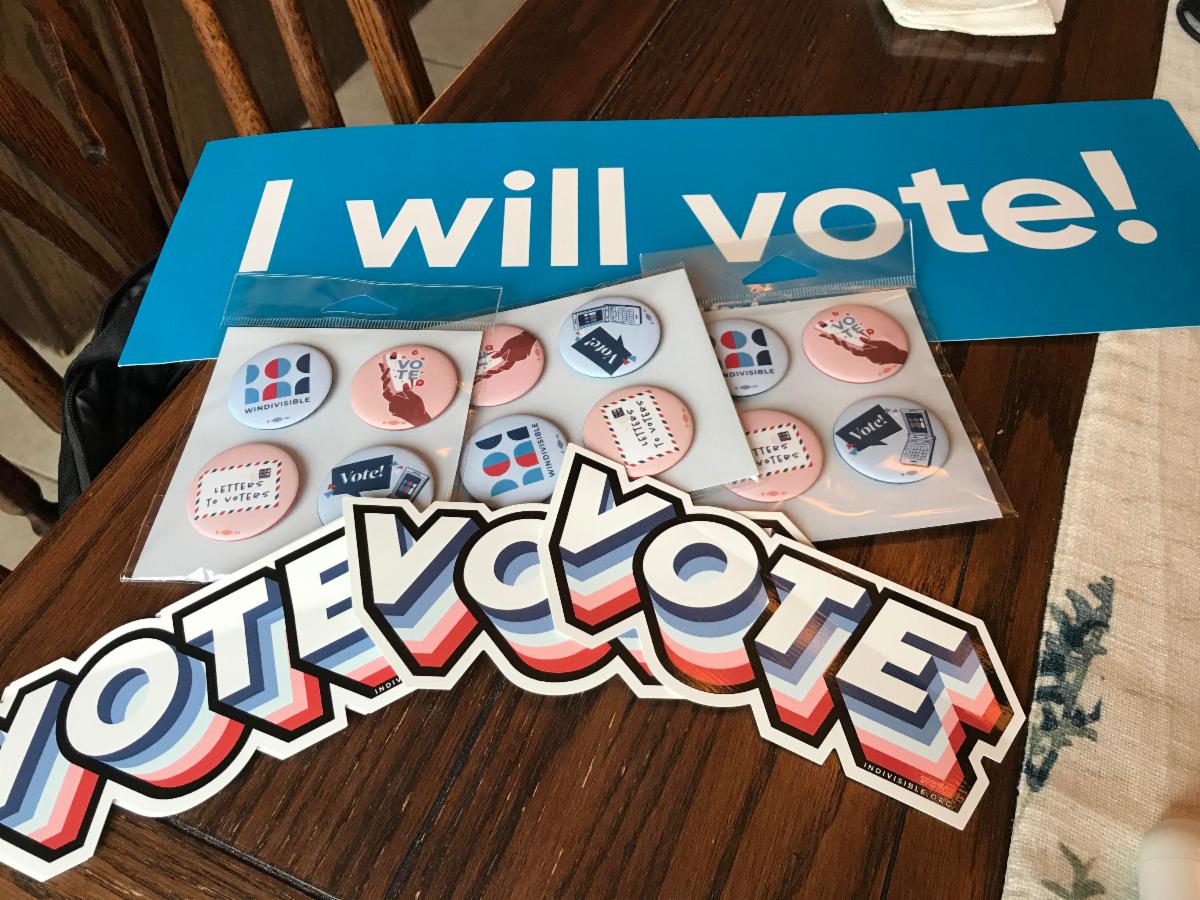 ONLY 1 WEEK UNTIL THE ELECTION IS OVER — IT'S TIME TO GET OUT THE VOTE 2020!
"ALL GAS NO BRAKES"
It's crunch time at NWSOFA .. we have all been working on various projects…
Vote-cards,
Postcards,
Tweet Storms,
Tweets,
Meetings and trainings and more
but now it's CRUNCH TIME … now it's all about GOTV Phone calls
.
YOU CAN AND MUST HELP US GET OUT THE VOTE!
Participate in your future by joining at:
Casten for US Congress 6th:
https://castenforcongress.com/sign-up/
Maggie Trevor for State House 54 Representative:
https://maggietrevor4il54.net/volunteer/
Marci Suelzer for IL District 52 State House:
https://www.voteformarci.com/volunteer
INDIVISIBLE:
https://indivisible.org/events
NWSOFA-INDIVISIBLE:
http://www.nwsofa.org/calendar/
Steady Stream of Facts:
I have a document for last minute early voting information for suburban Cook County. and a link for Lake County. Could our callers use them for local elections? Here it is for whatever it's worth. You can find wait times at early voting sites.
LAST MINUTE EARLY VOTING INFORMATION
EARLY VOTING IS OPEN NOW
ELECTION DAY IS NOVEMBER 3.
Bring ID and a mask.
Regular voter registration has closed. But, if you have not already registered to vote, you can still register during the grace period/voting at early voting sites. You must register to vote and vote at the same time. Bring 2 forms of ID, one with your current address. Neither has to be a photo ID.
If you are using a mail- in ballot, be sure to notice the small print shaded in blue on the outside of the return envelope, where you must write in how long you have lived at your current address. Follow all instructions carefully. There are instructions for what to do if someone besides the voter turns in the ballot.
Mail-in ballots may be turned in at early voting sites. These ballots are picked up by a security firm and delivered to the ballot processing center. If you decide not to use your mail ballot, bring it and the envelope to an early voting site and turn it in to the election judge. They will void it and let you vote in person. If you don't have it, explain the situation to the judge.
Ballots mailed by US mail must be postmarked by Nov. 3; otherwise they will not be counted.
If you are still waiting to receive a mail ballot that you applied for, the Cook County Clerk's office reports that there is a delay for people who applied by paper application and they are working to fill the requests.
Mail-in ballots cannot be tabulated until after the polls close on Nov. 3. Therefore, close races may take many days to be totaled, and winners announced.
Early voting information links to the County Clerk websites:
Suburban Cook County:
https://www.cookcountyclerk.com/agency/early-voting
Look at the right for EARLY VOTING. You can find wait times!
Lake County: You can find wait times!
https://www.lakecountyil.gov/4322/Early-Voting
Kane County:
If you feel that your ability to vote is being threatened or interfered with, you can call this number.
· 1-866-OUR-VOTE (866-687-8683)
· 1-888-VE-Y-VOTA (en Español)
· 1-888-API-VOTE (Asian multilingual assistance)
· 1-844-YALLA-US (Arabic)