[orb-custom-list icon="icon-arrow-right" color="green"]
SWW Election Celebration Virtual Meeting:
Download recording link:   ..  https://nwsofaindivisible.my.webex.com/nwsofaindivisible.my/lsr.php?RCID=98cfe3345ed259887af47c11177b3dac   …   Recording Password:   …   Fz2xNiVQ
______________________________
https://www.npr.org/2020/11/25/938893768/scotland-becomes-first-country-to-make-period-products-free
_______________________
'A long time to wait': Virginia passes Equal Rights Amendment in historic vote
Jan. 15, 2020 at 4:34 p.m. CST
The House gallery was packed beyond its 102-seat capacity, with Virginia first lady Pam Northam and her daughter, Aubrey Northam, making a rare appearance to bear witness. ERA supporters attended from around the country, many wearing sashes from long-ago marches for women's equality.
"What happens in Virginia impacts the entire country and will reverberate across the globe," said Betty Folliard, the founder of ERA Minnesota, who traveled to Richmond to watch the votes.
Numerous legal hurdles still have to be cleared before the ERA, which prohibits discrimination based on sex, would become part of the Constitution. Critics say various deadlines for ratification have long since passed.
But supporters were jubilant that Virginia, after years of failure, is poised to become the 38th state to approve the amendment. They pledged to mount a massive national campaign to enact it.
"For the women of Virginia and the women of America, the resolution has finally passed," Del. Eileen Filler-Corn (D-Fairfax), the first female House speaker in the 401-year history of Virginia's legislature, said in announcing the result of the House vote.
She set off cheers that could be heard across the Capitol in the Senate chamber, where debate on the ERA was still underway.
Del. Jennifer Carroll Foy (D-Prince William), the resolution's chief House sponsor, introduced the measure with a litany of Virginia's civil rights failures, including slavery, massive resistance to school integration and the ban on interracial marriage.
"It's Virginia again on the battleground of equality. I think it is right on time for Virginia to finally be on the right side of history," Carroll Foy said.
Calling the balloting that was about to take place "the vote of a lifetime," she asked lawmakers: "Which side of history do you want to be on? . . . The world is watching — your mothers, your sisters, your daughters."
Del. Vivian Watts (D-Fairfax) held up a photo of herself and her daughter demonstrating for the ERA in Washington 44 years ago, when her daughter was 14. Watts wore the same sash Wednesday that she wore in the photo.
"It should be ancient history," Watts said. "Forty-four years is a long time to wait."
Republican lawmakers, who bottled up the ERA in subcommittee during their 26 years in control of the House of Delegates, tried to postpone action with parliamentary challenges. Several also said the vote was merely symbolic, because it remains unclear whether the amendment can actually be ratified so long after its initial approval.
First proposed in 1923, the ERA was reintroduced in every session of Congress until it passed in 1972. U.S. lawmakers set a deadline of March 22, 1979, for three-quarters of the states to ratify the amendment, a measure ERA supporters now say is unconstitutional because it was not included in the amendment text.
As that deadline approached, Congress extended it to June 30, 1982. Because only 35 of the needed 38 state legislatures ratified the ERA by that time, the amendment was declared a failure.
Subsequently, legislatures in Idaho, Kentucky, Nebraska, Tennessee and South Dakota rescinded their ratifications. ERA supporters say there is no provision for rescissions in the Constitution, and therefore they do not count. No federal court has conclusively ruled on that question.
Since 2017, Nevada and Illinois have ratified the ERA, which put Virginia in place as the final state needed for ratification, if the five withdrawals are not counted. But the U.S. Justice Department last week issued a finding that the amendment had expired and could no longer be ratified.
The finding was requested by three state attorneys general who sued the archivist of the United States late last year in an attempt to keep him from registering the amendment if Virginia passed it. Their lawsuit is being challenged by two Massachusetts organizations, who say only Congress — not the executive branch — can interfere in a constitutional amendment process.
Separately, several efforts are underway on Capitol Hill to either extend or restart the ratification process.
Elizabeth Holtzman, a former member of Congress from New York who sponsored the resolution extending the original ratification deadline to 1982, said Wednesday that Virginia's vote is "a very big step forward.
"It's a recognition by three-quarters of the states that American women firmly belong in the United States Constitution," she said in a phone call from Paris. "It's been a long time coming, far too long."
Wednesday's votes in Richmond were not for final passage of the amendment. Under parliamentary rules, each chamber still has to approve the other's version, even though they are identical. That process could take several days, but in this case is considered a formality.
The state Senate has passed the ERA with bipartisan support several times in past sessions. This year, both chambers designated the measure Joint Resolution 1, signifying its priority status.
The House vote was recorded as 59-41, though one Republican — Wendell Walker of Lynchburg — said he voted "yes" inadvertently and filed a vote change. The other three Republicans who sided with every Democratic lawmaker were Dels. Carrie Coyner (Chesterfield), Glenn Davis (Virginia Beach) and Jeff Campbell (Smyth County).
The 28-12 Senate vote included seven Republicans in favor of the amendment. Two of them — Sens. Siobhan Dunnavant (Henrico) and Jennifer Kiggans (Virginia Beach) — made floor speeches. Kiggans, a former Navy helicopter pilot and the first female military veteran in the General Assembly, said that women have not needed the ERA to achieve great things, but that the measure's symbolism had value.
Conservative opponents say ratifying the ERA would make it harder to limit abortion and illegal to separate the sexes in bathrooms, college dormitories and school sports — assertions supporters dispute.
"The so-called Equal Rights Amendment will not give women any more rights than they have today," Sen. Amanda Chase (R-Chesterfield) said on the floor Wednesday.
Some ERA critics pointed to the presence of female legislators in Richmond as proof that women were able to achieve in society even without the amendment.
But supporters say the amendment is a matter of guaranteeing women rights and protections.
"It is our time, together, to embrace equal rights under the law for everyone," Del. Danica Roem (D-Prince William), the first openly transgender member of the Virginia legislature, said to cheers and applause before the House vote.
In the Senate, which scrapped its planned agenda to take up the matter as its first order of business, Sen. Mamie Locke (D-Hampton) said she was "baffled" by the controversy over timing.
"There's no time limit on equal rights," she said.
Above, in the gallery, Lynda Bird Johnson Robb — a former Virginia first lady and the daughter of President Lyndon B. Johnson — sat front and center, decked out in a purple pantsuit, the trademark color of the ERA movement.
She also wore a purple sash displaying a half-dozen ERA pins she'd collected while supporting the cause. "I wore this when I marched — I think it was 1980 or '79 — down Pennsylvania Avenue," she said.
State Sen. Jennifer L. McClellan (D-Richmond) acknowledged the strides women have made in society and in the General Assembly, where women hold a record number of seats, committee chairmanships and other leadership posts.
"And yet, we still have a long way to go," McClellan said. "I don't want to leave this fight unfinished for my daughter."
After the Senate acted, ERA supporters celebrated in crowded Capitol hallways.
"This was 100 years in the making," said Eileen Davis, a longtime Virginia ERA advocate and the mother of U.S. Rep. Abigail Spanberger (D-Va.). "It's for all the women who didn't live to see this day, and all the women who barely lived to see this day."
_______________
Not every student can afford pads and tampons. In New Hampshire, they'll soon get them for free
_________
Trump administration 'rolling back women's rights by 50 years' by changing definitions of domestic violence and sexual assault
____________
Native American Women Are Facing a Crisis
____________
Muffet McGraw speaks on behalf of women everywhere
___________
Georgia lawmakers pass heartbeat abortion ban, joining four other U.S. states
_________
GOP STATE REPRESENTATIVE VOTES AGAINST ENSURING FREE MENSTRUAL PRODUCTS IN PRISON: IT'S NOT 'A COUNTRY CLUB'
_____________
More States Move To End 'Tampon Tax' That's Seen As Discriminating Against Women
____________
Forming A 385-Mile Human Wall, And 5 Other Ways Women Are Changing The World
_____________
Judge rules employers must disclose pay by gender, race
____________
Aly Raisman on Larry Nassar assault: Sometimes people forget I'm still coping with it
_____________
The Hidden Sexism Behind the Amy Klobuchar Reports It's not just that male and female bosses get different coverage. It's that women in politics still face higher expectations—and more pressure.
______________
We are Equal Means Equal and want you to know we are keeping a very close eye on the status of the Equal Rights Amendment in the Virginia legislature.
You should be aware that we are funding a Constitutional Equality Super PAC to support candidates who support equality and the ERA; and oppose those who do not.
Rupert Murdoch, Jerry Hall, Mick Jagger, Lawrence Benenson and Marc Benioff, to name just a few of our supporters, are financially and philosophically behind our mission.
Please join us and ratify the Equal Rights Amendment this month – 232 years is too long to wait for basic equality for all Americans.
Please see the CNN video clip below that aired yesterday, focused on the ERA in Virginia:
Here is a copy of the full page color ad that will shortly be seen in the Richmond Times-Dispatch:
______________
Gender Justice in the Workplace
______________
___________
The Pussyhat Project's Krista Suh Reflects On The Hat's Powerful Impact
____________
Judge blocks Trump birth control coverage rules in 13 states
____________
Happy New Year!  2019 is going to be the year that the Equal Rights Amendment is finally enshrined in the U.S. Constitution and EQUAL MEANS EQUAL plans to invite you to celebrate with us every step of the way!
First up:  VIRGINIA – January 2019
January 8th EQUAL MEANS EQUAL is heading back to Virginia to host a VIP Reception for legislators the day before their General Assembly begins.  After the reception, legislators and supporters will head to the Byrd Theatre for a screening of the great documentary, RGB!  This fun evening should put them in the right frame of mind to start the session with the ERA front and center.  Our goal is to get ERA voted on and passed by mid-January 🙂
If you will be in Richmond and would like to come, please send us an email RSVP right away – guest list is extremely limited: RSVP@equalmeansequal.com
This year we are not taking anything but "hell, yes!" for an answer and plan put increasing pressure on these guys (we're looking at YOU, VA House Speaker Kirk Cox!) every week until they hold a full committee hearing on the ERA and put it up for a vote!
According to Kati Hornung of VARatifyERA, the Virginia Senate appears poised to approve the resolution in 2019. They are awaiting confirmation this week when Senator Sturtevant submits his resolution and they see which committee is assigned the resolution (Senator Jill Vogel in the Senate Privileges & Elections Committee always makes sure the ERA gets to the floor).
She says the key focus will likely be on pressuring the most powerful people in the Virginia House of Delegates where the ERA has not gotten out of committee in decades.  We look forward to creative participation from all of EQUAL MEANS EQUAL's on-the-ground equality warriors in this exciting and urgent task.
Here is an important excerpt from their website, shared here with permission:
"Priority 1/Path to the Floor
Virginia House of Delegates
Delegate M. Kirkland "Kirk" Cox, Speaker of the House
Background: Speaker Cox sets the course for an Equal Rights Amendment ratification in 2019 depending upon which committee he selects to consider the issue. The House Privileges and Election committee, chaired by Delegate Mark Cole, has never docketed the Equal Rights Amendment. Speaker Cox, on the other hand, is the chair of the Rules Committee and could single-handedly (without a committee vote) put the Equal Rights Amendment straight to the House floor for a vote.
The ask: Speaker Cox, please ensure the Equal Rights Amendment gets a vote on the full House floor.
Extra credit: Review Speaker Cox's top donors and if you know someone who could be influential to Speaker Cox please reach out and encourage him/her to become an equality champion.
Delegate Todd Gilbert, House Majority Leader
Background: Delegate Gilbert, as the House Majority Leader, will be very involved in the Republican caucus decision as to whether or not they allow the Equal Rights Amendment to get a full vote on the House floor. The Republicans in the House of Delegates are generally in lock step with important issues and it is expected their caucus will make this decision together.
The ask: Delegate Gilbert, please ensure the Equal Rights Amendment gets a vote on the full House floor.
Extra credit: Review Delegate Gilbert's top donors and if you know someone who could be influential to Delegate Gilbert, please reach out and encourage him/her to become an equality champion."
Please keep us posted when and how you follow up on this information; send us suggestions, leads to supportive celebrities and ideas for other media-friendly headline-grabbing actions we can do NOW.
"Do you know a feminist publicist?  A journalist interested in a great positive story that ties into the cultural zeitgeist? Who do you know who can help get the word out that the century long fight for equality is making its last stand in Virginia this month?"
We need to raise awareness about this important battle and get people involved right away!  Now is the time to push on this – these guys are not looking to be the poster-boys for misogyny so the more of a spotlight we shine on them, the less likely they can: 1. Avoid the ERA again 2. Vote against it.
Let us be strong, outspoken and yet remain respectful.  We have rights.  Let's exercise them now in the service of ERA.
Speaker of the Virginia House of Delegates, Kirk Cox who refuses to allow a vote on the ERA
On another important subject, the next EQUAL MEANS EQUAL legal call, will take place on Friday January 4th at 1pm PST, 4pm EST.  
We apologize for any confusion on our inaugural call – I was unfortunately in Costa Rica playing with Pisotes.
Costa Rican pisote or "coati" native to the tropical jungle
We will be sending out the conference call # again to anyone who previously expressed interest as well as inviting any additional attorneys interested in working with our team developing legal strategies post ratification of the 38th state.
If you are interested in participating in this important conversation, please send an email to: t@equalmeansequal.com
Subject Line: Litigation Brain Trust
Please send us : Your Name/firm/email/mobile
And we will follow up an invite to join the call this Friday January 4th at 1pm PST, 4pm EST!
Hope to see you in Virginia in January!  Here we go!  Let's do this thing.
_________
When Feminism Is White Supremacy in Heels
_________
Cyntoia Brown, Sex-Trafficking Victim, Must Serve 51 Years Before Release, Court Says – Huff Post
__________
SWW ~ Word Cloud: "If These Walls Could Talk"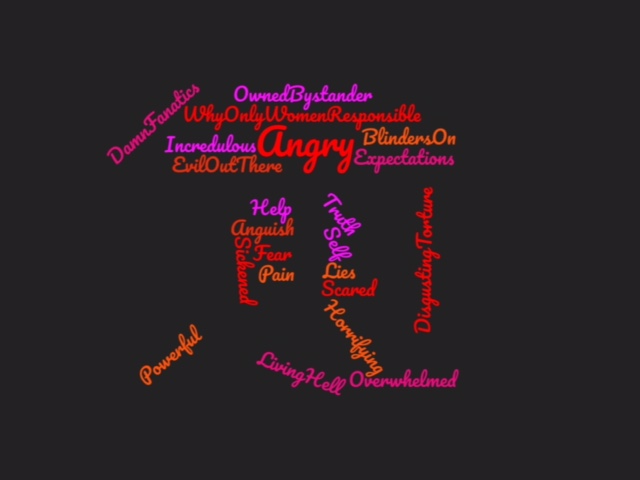 ___________
SWW ~ Word Cloud: "Kavanaugh SCOTUS Hearings"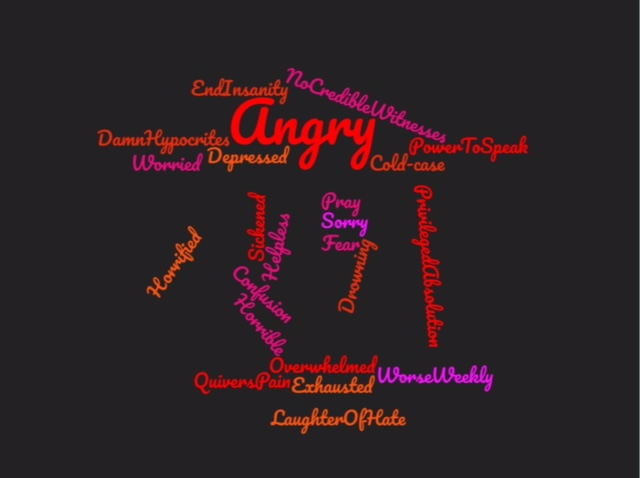 _________
Dear dads: Your daughters told me about their assaults. This is why they never told you.
_________
The 6 senior GOP Senate Judiciary members who voted against reauthorizing VAWA – Daily Koz
__________
____________
This is The Prime Minister Of New Zealand, Jacinda Ardern. She's 37. She's the youngest female head of government in the world. She's also the first western woman to give birth while in this position of power. 2 days after the baby was born – with midwives, standard in NZ hospitals – she introduced her to the country during a press conference on the nightly news. It was really lovely. She named her Neve Te Aroha. Te Aroha means "The Love" in Maori. It represents ALL the names that were submitted (upon her request) from various tribes throughout the country, and was her attempt at capturing them all.
This is her and her partner, no, he's NOT her husband (gasp!), walking to the press conference. He's TV fishing show Host Clarke Gayford, and HE will be staying at home with baby Neve when his lady goes back to running the country in 6 weeks. Clarke sports a snazzy sweater he picked up at the op-shop (second-hand store) in Gisborne, and thinks its just kinda logical that he gives up his day job to stay home and look after the baby.

A week after the birth on July 1st Jacinda introduced a $5billion Families Package that she'd drafted on the floor of her friends house in Hastings – long before her pregnancy. It's based on the knowledge that the first few years of a babies life are the most important. The package gives an extra $60 a week to families with new babies, and an extra $700 to families for winter heating costs as well (it's cold as hell down there in the winter). It also increases the Paid Leave for new parents from 18 weeks to 22 weeks. She announced the details via Facebook live, from her couch, right after she'd finished breastfeeding the baby. Because Kiwis. Some of the most down-to-earth, no-drama-having, just-do-it kind of people you'll ever meet.

And because Women. We really do know how to lead, and to do it well.

#ManaWahine
________
U.S. Opposition to Breast-Feeding Resolution Stuns World Health Officials – NYT
__________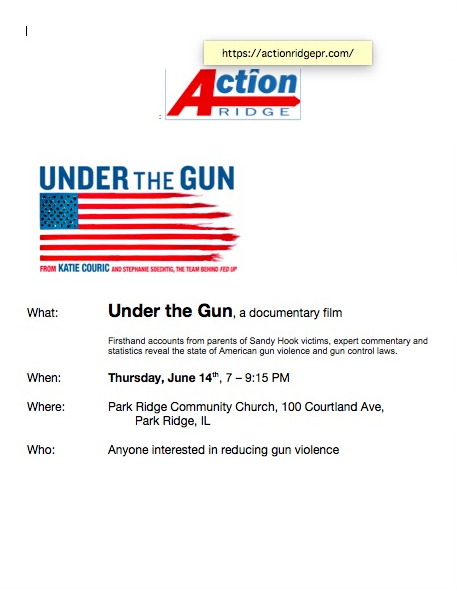 ______
______
Mass march marks 100 years of women's vote – BBC
______
ERA Witness Slip for North Carolina – They want to hear from all, not just North Carolina residents!
Go to the bottom of the page after clicking on this link and complete the Proponent Slip!
https://www.ratifyera.org/north-carolina
________
Why the ERA?
*Pay inequities last a lifetime and even at retirement women get less in SS even if paying in for many years more.
*Sexual assault and harassment has been accepted as "locker room talk" the ERA will give women the power to speak up, maybe earlier,  before the progression toward worse. When we knew we would be called names and further slandered in a country that devalues what we say (ie drama queens etc) both men and women were damaged by dysfunctional communication.
*The Constitution, our rule of law, will finally give full citizenship rights to women, not just the vote, and Constitutional lawyers all agree that's all we have so far.
*And finally, when we have an amoral, corrupt leader that abuses power and the checks and balances are lacking; laws and statutes that are being rolled back (ie Betsy DeVos and sexual assault on campus) we women, as full citizens will have Strict Scrutiny under the law which is equivalent to equal chance of recourse for justice.
________
Commentary: Denying equal rights not 'reasonable'
________
#MeToo in Illinois: Progress Made in Sexual Harassment Investigations, but Still Room for Improvements
The #MeToo movement engulfed Springfield in November 2017 after an activist announced that no investigation was conducted after she submitted a sexual harassment complaint about a powerful state senator. ICPR reported this inaction as result of the Legislative Ethics Commission (LEC) and legislative leaders' failure to fill the office of the Legislative Inspector General (LIG).
Amid the controversy, legislators moved quickly to appoint attorney Julie Porter as an interim LIG. She began investigating a backlog of complaints that accumulated over the two years without an LIG.
Legislators passed a handful of preliminary reforms to address flaws in the legislative ethics investigation process. Senate Bill 402, which was signed into law in November 2017, amended the legislative ethics code to include sexual harassment as an ethics violation. Other bills waived the deadline for backlogged complaints and a House and Senate Sexual Harassment Task Forces was created to address sexual harassment in Springfield.
Illinois Capitol building in Springfield.
To compound the controversy, the Democratic Party of Illinois faced a sexual harassment scandal of its own when a campaign staffer accused Party Chair and House Speaker Michael Madigan of covering up sexual harassment by one of his top aides. In response, Madigan formed an independent Anti-Harassment, Equality, and Access panel in February 2018, which consists of Comptroller Susana Mendoza, State Rep. Carol Ammons (D-Champaign), and State Sen. Melinda Bush (D-Grayslake). Since its formation, the panel has provided no update regarding the creation of new reporting policies or how to adjudicate and take disciplinary measures in response to sexual harassment. The panel plans to meet over the summer to continue this work.

Across the aisle, the Illinois Republican Party provided no response when ICPR requested details on the party's protections for campaign workers experiencing sexual harassment.

Emma LaBounty, a member of the Executive Council of the Campaign Workers Guild who lives in Chicago, explained that numerous campaign workers unionize to gain protections without changes in state statute. Campaigns "recognize that [sexual harassment and assault] is an issue that needs to be dealt with," she said. LaBounty added that accountability measures must be included in collective bargaining agreements.

The issues within the Democratic Party prompted campaign workers and volunteers in Illinois to call for greater protections. State Rep. Sara Wojicicki Jimenez (R-Springfield), the Republican Spokesperson for the House Sexual Harassment Task Force, said its members plan to expand the Illinois Human Rights Act to include campaign workers and volunteers in those protected by the act's anti-discrimination measures.
Accusations against Illinois Democratic leadership continue to persisted. On the last day of the legislative session, May 31, House Deputy Majority Leader Lou Lang (D-Skokie) stepped down from his position after being accused of blackmail, sexual harassment, and verbal abuse by medical marijuana advocate. He also resigned from his position in the Joint Committee on Administrative Rules and the LEC, which oversees sexual harassment cases.

Then, on the same day, a legislative package, House Bill 138, won swift, unanimous approval from both chambers. Among several revisions, it removes a requirement that the LIG get permission from the LEC to investigate complaints; overhauls the process to find an LIG, which will now need approval by the General Assembly; and extends the statute of limitations for discrimination and sexual harassment complaints from 180 to 300 days.

"With this legislation, we wanted to make sure the reporting process is reliable, equitable, fair and timely for the accuser as well as the accused," said Bush, who's also co-chair of the Senate Sexual Harassment Task Force. "This is a strong first step but more work needs to be done."

The Sexual Harassment Task Forces will continue conversations and are mandated to file a report with policy recommendations in December 2018. But that shouldn't stop legislators from using the November veto session as an opportunity to enact further reforms.
While the Illinois legislature was one of the few states to pass reform since the start of the #MeToo movement, improvements are still needed to protect legislators, staffers, lobbyists, campaign workers, and volunteers. ICPR shared a Best Practices proposal with the ILGA in November of 2017. Some language from our proposal remains absent from the legislative ethics process. Similar calls for reform from other advocates have gone unanswered. Additionally, the state's anti-discrimination law still lacks protections for campaign workers and volunteers.
These individuals deserve the same protection from sexual harassment as those who work in the state capitol. Hopefully, Illinois lawmakers will grant those protections before the year ends. If not, ICPR remains committed to keeping this a central issue among legislators throughout 2018 and into the next legislative session.
________
________
________
California decided it was tired of women bleeding to death in childbirth
The maternal mortality rate in the state is a third of the American average. Here's why.
Kristen Terlizzi woke up on July 16, 2014, in the intensive care unit at Stanford University to the news that the placenta connecting her to the child she'd just given birth to had spread like a cancer through her abdomen.
Six weeks earlier, Terlizzi, then 32, had been diagnosed with placenta accreta, a condition that can cause the placenta to grow out of control. In a normal pregnancy, the placenta develops inside the uterus, attaches to the uterine wall, and then is flushed out of the body after the birth.
In accreta, which doctors believe is most often caused by scarring from prior cesarean sections, the placenta sticks around and embeds. The condition was exceedingly rare in the 1950s, occurring in only one in 30,000 deliveries in the US. Today, because of the rise in C-sections, it shows up in about one in 500 births. One in 14 American women with accreta die, usually from hemorrhaging too much blood.
Childbirth is one of the most common reasons women go into hospitals, and yet the American health care system handles complicated pregnancies with a stunning lack of preparation and precision. Put simply, women who give birth in the US have a greater risk of dying relative to other rich countries — and the problem has been growing worse at a time when America's peers have continued to make pregnancy safer.
Terlizzi could have died too. But the fact that she lives in California — a state that a decade ago decided to take the American tragedy of maternal death seriously — may well have saved her life.
Terlizzi on the operating table at Stanford. More than 20 doctors and nurses shuffled in and out of her operating room to manage her complicated birth.
Courtesy of Kristen Terlizzi
Terlizzi's only risk factor for accreta was a prior C-section with her first son, Everett. Her doctors had planned to surgically remove the placenta after Leo was born.
But when the surgeons opened up her abdomen, they discovered the placenta had filled her entire pelvis. "They couldn't see anything not affected," she said. Hers was such a risky case, they decided not to operate, and closed her up.
Several weeks later, still in the hospital, Terlizzi developed a deadly blood clotting condition caused by the leftover tissue. Doctors attempted to remove the rogue placenta again. During the second surgery, Terlizzi began to hemorrhage as surgeons raced to cut out the placental tissue, repair her bladder and ureter, and remove her uterus, cervix, and appendix.
A mother can bleed to death in childbirth within five minutes. But Terlizzi managed to hold on, as obstetric anesthesiologists carefully measured how much blood she was losing and gave her 26 units of blood products — effectively replacing all of the blood in her body.
Terlizzi with her son Leo.
Courtesy of Kristen Terlizzi
Today, Terlizzi lives with her husband and two children in Silicon Valley, works in tech, and runs 20 miles per week. The only remnant from the surgeries is a wide, T-shaped scar across her belly.
Her pregnancy was so exceptionally complicated, it inspired a scientific journal case study. But it's also emblematic of how unpredictably dangerous birth can be, even for healthy women — and how the deadliest pregnancy complications are survivable when hospitals prepare for them.
The Stanford doctors and nurses who treated her were ready with a precise set of steps to manage her care. Among them: hemorrhage guidelines created by a doctor named David Lagrew as part of Stanford's California Maternal Quality Care Collaborative (CMQCC), a revolutionary initiative to make births safer for moms in the state. A decade into their project, they've proved that even within America's imperfect health system, death in childbirth is not an inevitability.
California has managed to buck America's grim maternal death trend
In the US, childbirth has been growing more dangerous recently. Maternal mortality — defined as the death of a mother from pregnancy-related complications while she's carrying or within 42 days after birth — in the US soared by 27 percent, from 19 per 100,000 to 24 per 100,000, between 2000 and 2014.
That's more than three times the rate of the United Kingdom, and about eight times the rates of Netherlands, Norway, and Sweden, according to the OECD.
It's a stunning example of how poorly the American health care system stacks up against its developed peers. More women in labor or brand new mothers die here than in any other high-income country. And the CDC Foundation estimates that 60 percent of these deaths are preventable.
But as the mortality rate has been edging up nationally, California has made remarkable progress in the opposite direction: Fewer and fewer women are dying in childbirth in the state.
So how did California manage to buck the trend? I was curious, particularly as American women's health is under assault, with the GOP push to repeal and replace the Affordable Care Act.
I went to California to learn about what they were doing right, and found that all roads led to CMQCC, the multi-disciplinary health collective (based out of Stanford).
On my first day in Orange County, I met with Dr. David Lagrew, an OB-GYN and founding member of the CMQCC, at his office in St. Joseph Hospital. He's been instrumental in helping drive down California's maternal mortality rate, including creating the hemorrhage protocols that may have saved Terlizzi's life.
Dr. David Lagrew, an obstetrician gynecologist who has been working to make birth safer for moms for more than 30 years, looks at data on maternal health outcomes at St. Joseph Hospital in Orange County.
Julia Belluz/Vox
A native of Kentucky, Lagrew moved to Southern California for a medical fellowship in 1984. About seven months in, he saw a placenta accreta case at Long Beach Memorial that has haunted him since.
"It was just blood everywhere," he says, in a slow Kentucky drawl that's softened after more than two decades in California, where he is now the medical director for women's health for St. Joseph Hoag Health system, overseeing five hospitals in the region that do obstetrical work. This includes facilities in richer parts of the state, like Newport Beach, and low-income areas like Apple Valley, an isolated town on the edge of the Mojave Desert.
"The lady ended up getting over 50 units of blood," he recalls. The hospital didn't know how to the handle the bleeding, and Lagrew watched the mother go limp and die on the operating room table.
Around that time, an influential paper was published in the journal Obstetrics and Gynecology, establishing the connection between the exponential rise in C-section rates and placenta accreta cases.
Lagrew started wondering about the suffering and death he had seen in the OR that day, and how much of it was preventable, given that so many C-sections aren't medically necessary. (Doctors sometimes perform them to wrap up cases faster — and get reimbursed — before the end of their shift. Patients also request them for reasons that have nothing to do with health.)
Lagrew, who has neatly cropped salt-and-pepper hair and wire-rimmed glasses, is obsessed with numbers, a self-professed "data geek." He spent part of his undergraduate degree teaching himself computer programming, and coded for the Forestry Department at the University of Kentucky to pay his way through school.
He thought that if he could gather data on doctors' C-section rates, and educate his fellow clinicians about how many they were doing and the risks of unnecessary surgeries, he might be able to reduce C-sections that aren't medically indicated — and complications like placenta accreta.
An operating room in the labor and delivery ward at St. Joseph Hospital in Orange County.
A spot for the newborn babies along with a red "hemorrhage cart" in case a mom begins to bleed heavily after pregnancy.
By 1989, when Lagrew was appointed medical director at Saddleback Hospital in Laguna Hills, he began to test his approach. When he'd hand doctors data on their C-section rates, some would say, "What the heck is this?" Some would even scream at him, he recalls. "I didn't do this one C-section and you put it on my report!" they'd say.
Lagrew would respond: "What about the other 215?"
The approach worked. The C-section rate at Saddleback was halved within five years.
Lagrew has now managed similar feats at the eight hospitals where he's worked since, and at hundreds more in the state through CMQCC.
His method is a microcosm for how CMQCC works: Collect data about maternal health, zero in on the complications that can be prevented, figure out what the evidence says about the steps required to prevent them, and then engage stakeholders and mentor them as they follow those lifesaving steps.
Hemorrhage and preeclampsia (pregnancy-induced severe high blood pressure) are the two most common — and preventable — causes of death
The organization, which runs as a collective and is mainly funded by the California Healthcare Foundation, California Department of Public Health, and the Centers for Disease Control and Prevention, was imagined in a Los Angeles airport hotel meeting room in 2006, a time when the state's maternal mortality rates had recently doubled.
A group of concerned doctors, nurses, midwives, and hospital administrators, including CMQCC medical director Elliott Main, started a maternal mortality review board to pore over each death in detail and identify its root causes. Pretty quickly, hemorrhage and preeclampsia (pregnancy-induced severe high blood pressure) floated to the top of the list as the two most common — and preventable — causes of death.
It's difficult to overstate how revolutionary this simple first step was in the arena of maternal health. About half of US states still don't formally review the causes of maternal death on a regular basis to find out which deaths are preventable and how to stop future similar deaths from occurring. The US National Center for Health Statistics hasn't even published an official maternal mortality rate since 2007 — that's how low-priority this issue is.
Mothers die too often because women's health isn't valued in the US
One of the United Nations' Millennium Development Goals focused on driving down the maternal mortality rate. This led to efforts in almost every country to save moms' lives — and they were largely successful: The global maternal mortality rate dropped by 44 percent worldwide between 1990 and 2015, and by 48 percent in developed countries.
A maternity clinic in Bangladesh.
Jonas Gratzer/LightRocket via Getty Images
The US was one of only 13 countries, including North Korea and Zimbabwe, that saw its maternal death rate increase since 1990.
"We are going in opposite direction of the whole worldwide trend," says University of Maryland researcher Marian MacDorman, who co-authored the best available national study of US maternal mortality in 2016.
"It's a travesty," says MacDorman. "Mongolia has a maternal mortality rate, and the US with all our wealth and health care can't publish a maternal mortality rate."
Part of America's increase has to do with changes in how maternal deaths are codified on death certificates. In the 1980s, health officials realized that maternal deaths were being underreported, which led to a push for better reporting.
But that's far from the only explanation, according to MacDorman and other researchers who study maternal health.
For one, there's been a decline in access to contraception and abortion in many parts of the US, leading to more unplanned, unwanted — and, in some cases, more dangerous — pregnancies.
The opioid epidemic certainly hasn't made births safer for moms, and health care access remains poor for low-income and minority women, who have among the worst maternal health outcomes. The exponential increase in C-sections, which can sometimes save moms' and babies' lives, has also contributed to more pregnancy complications in subsequent births, such as accreta.
American women are also heavier on average, and having babies later in life, often with more chronic health conditions, putting them at a higher risk of complications in the maternity ward.
Yet other developed countries have seen similar health trends in rising childbirth age and bodyweight — without the accompanying increased death risk for mothers.
That's led researchers like Boston University maternal health expert Eugene Declercq to conclude that a key driver of America's maternal mortality problem is that America doesn't value women.
"The argument we make internationally is that [a high maternal death rate] is often a reflection of how the society views women," he says. "In other countries, we worry about the culture — women are not particularly valued, so they don't set up systems to care for them at all. I think we have a similar problem in the US."
Policies and funding dollars tend to focus on babies, not the women who bring them into the world. For example, Medicaid, the government health insurance program for low-income Americans, will only cover women during and shortly after pregnancy. "Nothing has captured it better for me than that: Get on when you're pregnant, but get off when you're not," Declercq said. Only 6 percent of block grants for "maternal and child health" under the Title V Maternal and Child Health Services Block Grant Program goes to moms.
In the absence of national leadership, however, there are advocates at the state level who are working on the problem. One place that stands out is California.
As of 2013, there were 7.3 deaths per 100,000 in California — bringing the Golden State in line with countries like the United Kingdom or Portugal. That's also half of what the state's maternal death rate was in 2006, and a third of the national rate.
Considering that more than half a million women give birth in California each year, representing one-eighth of all US births, the progress in curbing maternal mortality has been profound.
"Hemorrhage carts" have made birth safer for moms in California
To start to tackle the problem, CMQCC created "toolkits," which are essentially evidence-based, step-by-step recipes — downloadable for free — on how teams of health care providers in hospitals can best prepare for and manage the sometimes deadly complications that arise with childbirth.
The first toolkit, which Lagrew co-chaired, focused on maternal hemorrhage — what their maternal death review revealed was one of the most common and preventable causes of death in California.
Only about 2 percent of a woman's total blood volume flows through her uterus. During pregnancy, though, that number rises to 10 percent to nourish the placenta and the baby. The most common cause of postpartum hemorrhage is a uterine atony — when the uterus does not contract and stop bleeding after the placenta breaks off.
About 30 percent of women who experience an obstetric hemorrhage don't have an identifiable risk factor, so it's hard to know who might be at risk.
One key idea in the hemorrhage toolkit was to make sure hospitals were armed with all the best protocols and necessary tools that might save those moms' lives in the event of a bleed.
At St. Joseph hospital, Lagrew showed me a simple beige, waist-high rolling cart with four drawers and red handles, known as "the hemorrhage cart." Every hospital delivering babies should have one, the CMQCC toolkit says. The cart is filled with everything to manage a hemorrhage: medicines that slow the flow of blood, instruments that repair a tear or laceration, intrauterine balloons that can provide pressure and control bleeding from a uterus that isn't contracting well.
The "hemorrhage cart" is filled with tools doctors and nurses need to manage a hemorrhage during or after childbirth. The idea was adapted from the "code blue cart" to treat cardiac arrest patients. "Minutes count," Lagrew said.
Julia Belluz/Vox
"Minutes count, so you can't afford to be thinking, 'Hey, what med do I need to use next? Where do I find a balloon catheter to stop the bleed?'" Lagrew says.
When CMQCC did their root cause analysis on what was causing moms to die in their state, they found that hospitals typically didn't have these simple things on hand. So they borrowed the idea from the "code blue cart" that's common in hospitals to quickly treat patients who go into cardiac arrest.
"No one had ever made the code blue for obstetrical hemorrhage," Lagrew added. "They just said, 'Use this drug, you need these drugs. You need to measure blood better.'"
Learning about CMQCC's approach opened my eyes to all the places where maternal health care — managing one of the most universal experiences women go through — isn't very precise or evidence-based.
Doctors and nurses typically eyeball blood loss — and these estimations are notoriously inaccurate
Another piece of guidance in the CMQCC hemorrhage toolkit is that doctors and nurses need to have blood products ready for moms who bleed in childbirth, and they should carefully measure blood loss during the pregnancy to make sure the patient's levels are being adequately replenished.
To do this, CMQCC recommends a practice called "quantitative blood loss," Lagrew explained, "which, by the way, in all your medical school or residency, no one ever teaches you how to do."
Doctors and nurses typically eyeball blood loss — and these estimations are notoriously inaccurate. Instead, CMQCC suggests weighing dry sponges and pads that collect blood on the operating table before a surgery, and then doing so again after they've been soaked to calculate how much blood a mother lost.
Lagrew is now trying to make the process even better at his hospitals. In the labor and delivery ward that day, where Brahms' Lullaby chimes whenever a baby is born alongside the ever-present hum of fetal heart monitors, I watched a training session for nurses on how to use a machine that automates quantitative blood loss.
Triton OR, a new device that helps nurses more accurately measure blood that's lost during childbirth.
Julia Belluz/Vox
The founder of the Silicon Valley company Gauss Surgical, Siddarth Satish, noticed that every vital sign in the operating room was carefully monitored and measured, except for blood loss. So he created Triton OR, an FDA-approved blood loss monitor with an iPad interface that allows health care providers to quickly weigh their tools before they're filled with blood and afterward. Lagrew introduced the machine at the hospital as part of a pilot — one of many things he's constantly experimenting with to make childbirth safer.
"It's classic process improvement to the point where the doctors and nurses go, 'Wow. We just had this placenta accreta, but everything went pretty smoothly," he said. "We didn't lose that much blood. The patient's doing great, and didn't go in the intensive care unit.'"
Hospitals and doctors in California are now competing with one another to save moms' lives
I wanted to see how the CMQCC approach worked in a resource-strapped area of the state, so I visited St. Joseph Health, St. Mary, a hospital that delivers nearly half of the babies born in and around Apple Valley.
Apple Valley is a town filled with hills of dusty golden rocks and strip malls in a remote region of Southern California, sandwiched between Los Angeles and Las Vegas. Here, the median household income is $47,938 — about a third of Newport Beach's.
Labor and delivery at St. Joseph Health, St. Mary, a hospital in Apple Valley, a low-income area of Southern California.
Julia Belluz/Vox
Almost all the pregnancies nurses and doctors see here are complicated by diabetes, hypertension, addiction, or other issues that put moms and babies at a higher risk of death.
Remarkably, though, St. Mary's hasn't seen a maternal death in at least 23 years.
Sitting in front of a stack of charts, Mendy Hickey, a nurse, beamed about gains on maternal health measures. St. Mary's had just won a CMQCC award for their low C-section rate — among the lowest in the state, at 21 percent. They'd massively driven down their rate of early elective deliveries, or births that happen before 39 weeks gestation, by following CMQCC's approach.
Mendy Hickey, a nurse at St. Mary's, which just won a CMQCC award for their low C-section rate — among the lowest in the state, at 21 percent.
Julia Belluz/Vox
Babies who are born prematurely have a higher chance of winding up in the neonatal intensive care unit and needing respiratory support, Hickey said. For moms, early deliveries mean more inductions and C-sections — and more potential complications.
Hickey and her colleagues started talking about early elective deliveries at every department meeting. They posted data about doctors' individual rates in the units and doctor lounges. "That always works really well," she said. "They're very competitive."
When they spotted an early delivery that wasn't medically necessary, the department chief would have a conversation with the physician about her decision, and suggest the doctor avoid doing so again.
Joining CMQCC also allowed St. Mary's to access a data center where they could compare their progress on maternal health against other hospitals and doctors in the state. "The database alone has been huge," Hickey says.
The results have been staggering. St. Mary's started to focus on early elective deliveries in late 2014, when they were 9 percent of all births at the hospital. By 2016, 2 percent of babies were being delivered early when it wasn't medically indicated. "Data speaks," Hickey said. "Data speaks — big time."
Every doctor and nurse I spoke to that day was plugged into these quality improvement efforts. They bragged about their award-winning low C-section rates and reducing hemorrhage risk like they were talking about their children's report cards.
I could also see how it affected patients' lives, particularly in the neediest and most complicated cases.
Skye Brooks, a 24-year-old mom, had recently given birth to her son, Onyx. Before her unplanned pregnancy, she'd worked as a package handler and sorter at an Amazon warehouse in nearby San Bernardino. She had Type 2 diabetes, which heightened her risk of pregnancy-induced high blood pressure (or preeclampsia).
Skye Brooks, 24, holds her son, Onyx. Brooks was saved from having a stroke — the result of pregnancy-induced high blood pressure — with a C-section.
Julia Belluz/Vox
At a checkup 29 weeks into the pregnancy, her doctor discovered her blood pressure had shot up to a dangerously high 253/186, and that she wasn't responding to hypertension medication. High blood pressure can cut off the amount of blood and nutrients that reach the fetus, restricting the baby's growth.
Brooks was quickly shuffled off for an emergency C-section that saved her life. "I would have had a stroke if I didn't deliver," she says, while rocking Onyx in the neonatal intensive care unit, a beige room humming with the buzz of vital sign monitors and incubators.
California could inspire the rest of the country, but the GOP health reform bill could make America's maternal health worse
CMQCC's toolkits have been downloaded more than 24,000 times, and more than 200 of California's 243 maternity hospitals have joined the organization to work on improving maternal health.
In one recent study, researchers found a 21 percent reduction in severe health problems associated with hemorrhages in the California hospitals participating in CMQCC's programs. Hospitals that didn't join the effort saw a non-significant 1 percent reduction. Since CMQCC's founding, California has also seen its maternal mortality rate decline by 55 percent at a time when other states are documenting increases.
Signs posted all over the labor and delivery ward at St. Joseph Hospital in Orange County remind doctors and nurses they should wait until a woman's cervix has dilated to 6 cm instead of 4 cm as a criteria for active labor, which can affect whether they decide to perform a c-section. The ultimate goal is to avoid unnecessary surgeries.
Julia Belluz/Vox
Large employers in California, including Disney and Apple, as well as insurance payers have recognized that making births safer saves them money. They've supported CMQCC by helping pressure hospitals to follow the steps to protect women in the workforce — and avoid incurring unnecessary costs that drive up insurance premiums.
CMQCC is working with other health care groups to take their work national. But today, California's efforts are at odds with the direction the federal government is moving on women's health. Senate Republicans are pushing to repeal and replace Obamacare with the Better Care Reconciliation Act. It could make it harder for American women to access reproductive health care and family planning services. It'll make maternity benefits optional for private health plans, and defund Planned Parenthood — where 2.5 million Americans access family planning and maternity care services.
The Better Care Act would also gut Medicaid, which covers about half of all births in the US. If the GOP plan passes, the nonpartisan Congressional Budget Office expects it will result in more unplanned pregnancies and 22 million people losing their health care within a decade.
In Texas, 36 moms die per 100,000 births, five times as many as in California
For a preview of what this could do to women's health, look to Texas, which has the highest maternal mortality rate in the developed world. There, 36 moms die per 100,000 births, or five times California's maternal mortality rate. Texas has also closed down Planned Parenthood clinics and rejected Medicaid expansion — changes the GOP would like to see ripple across the US. The state boasts the largest uninsured population in America.
But long before the GOP plan or the current health reform debate, the US lagged behind other rich countries when it comes to providing women access to the comprehensive health care necessary for safe pregnancies and deliveries.
"There are a lot of areas where America's policies are less protective [for mothers] than they are in Canada, Europe, and other developed countries," said Adam Sonfield, senior policy manager at the Guttmacher Institute. "Being able to take time off from work to go to the doctor, and having child care to make sure you can go to that doctor, and making sure you have affordable transportation to go to that doctor" — it's uniformly more difficult for American moms.
In the US, we haven't bothered to create national health policies around maternity care that are focused on improving outcomes for mothers, such as a federal maternity leave policy or universal health care.
Maternal health is also becoming more complicated. The clinical complications CMQCC has focused on so far — hemorrhage, preeclampsia — are being outpaced by lifestyle-related health issues, like cardiovascular disease and opioid addiction. There are also astounding racial disparities in maternal health: Black mothers are three times more likely to die in childbirth than white women. It'll require more than well-meaning doctors and nurses to fix these problems.
Courtney McGuffin, 38, has Type 1 diabetes. Her pregnancy and C-section birth were considered high-risk.
Julia Belluz/Vox
Still, California has demonstrated that even in our messy and imperfect health care system, progress is possible. They've shown the rest of the country what happens when people care about and organize around women's health. Policymakers owe it to the 4 million babies born in the US each year, and their mothers, to figure out how to bring that success to families across the country.
The difference between Texas and California is that California decided to take on maternal mortality, Boston's Eugene Declercq told me.
Kristen Terlizzi, the accreta patient who started the National Accreta Foundation to raise awareness about it, has been thinking about the potential health reforms coming down.
"I've come to appreciate the concerns about lifetime limits. Thank God my surgery happened before this was an issue," she said of the GOP push to reintroduce caps on how much health care costs patients can get coverage for over a lifetime. "I had this perception that maternal mortality was a faraway issue or an issue of the past. I thought this happened in other places. I had no idea healthy mothers in this country were experiencing things like this."
For more on this story, listen to our maternal health episode of Vox's The Impact podcast.
---
Editor: Eliza Barclay
Photographer: Julia Belluz
Photo editor: Kainaz Amaria
Copy editor: Bridgett Henwood
Project manager: Susannah Locke
Graphics: Javier Zarracina and Sarah Frostenson
_______
Michelle Obama Explains Why People Shouldn't Look To Her To Run For Office HuffPost Doha Madani
_________
———
Andrew Friedman, International Human Rights Lawyer Speaks at the May Stand With Women Meeting
_______
Statue Of Suffragist Millicent Fawcett Unveiled In London's Parliament Square She's the only statue of a woman in London's historic Parliament Square
______
_____
Time for Illinois to ratify ERA
_________
_______
Tammy Duckworth gives birth, first US senator to do so while in office- CNN
_______
_____
Apr 7 at 8:54 PM 'I Refuse to Let Someone Have my Power': Stories of Survival After Sexual Assault – NBC Chicago
______
How to "Celebrate" Equal Pay Day – AAUW
______
Conservative abortion policies result in more abortions – Tea and Intimacy
_____
Women in government – should gender equality be added to Switzerland's constitution? – LE News
_____
RBG Movie Trailer – At the age of 84, U.S. Supreme Court Justice Ruth Bader Ginsburg has developed a breathtaking legal legacy while becoming an unexpected pop culture icon. But without a definitive Ginsburg biography, the unique personal journey of this diminutive, quiet warrior's rise to the nation's highest court has been largely unknown, even to some of her biggest fans – until now. RBG is a revelatory documentary exploring Ginsburg 's exceptional life and career from Betsy West and Julie Cohen, and co-produced by Storyville Films and CNN Films. In Theaters May 4
______
The Constitution Gives Gun Owners Greater Rights Than Women – HuffPost
_____
#MeToo fuels a comeback for the Equal Rights Amendment – USA Today
_____
#MeToo Has Revived the Equal Rights Amendment – Mother Jones
_____
The Photo that Almost Broke the Internet. Little Parker Curry and Michelle Obama – Daily Koz
______
Women Write Better Constitutions If you want to form a more perfect union, in Syria or elsewhere, you can't rely on men – Foreign Policy
_____
We Are Living Through the Moment When Women Unleash Decades of Pent-Up Anger – The Nation
_____
Five myths about domestic violence – The Washington Post
___
A stunning chart shows the true cause of the gender wage gap The gender wage gap is really a child care penalty – VOX
____
Sharing stories from decades ago, older women find their place in #MeToo – Washington Post
——
What we get wrong about misogyny Sexism and misogyny are not the same — and the difference matters. – VOX
——
Cornell frat on probation after a pig roast contest to have sex with overweight women – Washington Post
______
Fired for being pregnant: Another kind of discrimination women face at work – CNN
_____
Educating on consent, sexual assault 'falls on all of us' – NonDC
____
What David Brooks Doesn't Understand About Abortions After The Second Trimester – HuffPost
______
Moylan To Back ERA Ratification
______
_______
Allegations against Aziz Ansari allow us to explore the ways women are conditioned not to say no
——-
_____
I Got Yer Sandwich Right Here, Boys – DailyKoz
______
The Women's Marches may have been the largest demonstration in US history – VOX
____
What Happens When Women Fight Back – The Nation
______
Women's Rights Issues are Climate Change Issues
______
______
Justice Ruth Bader Ginsburg Reflects On The #MeToo Movement: 'It's About Time' – NPR
_______
New Trump office would protect conscience rights of doctors – AP
_______
'March To The Polls' Northwest Suburban Women Gear Up For Next Mega-March
_______
Women's March Chicago 2018: Speakers, Closed Streets And Schedule
________
A Female Senator Figured Out One Small Way to Fight Sexual Harassment
___________
A 

Witness

 

Slip

 is a person or group's position on a particular bill.
• A 

Witness

 

Slip

 can be filed by individuals on. …
• A 

Witness

 

Slip

 can be filed for any bill. scheduled for a hearing in the Illinois Senate or. House Committee, during the week prior to the hearing taking place.
How to fill out a 

Witness

 

Slip

:
1) Fill out your personal identification information
2) For firm/business or agency write down your organization or you can write down 'self'
3) Type 'self' or job title where it says title
4) In the representation section type 'self'
5) Check the box for marked PROPONENT in the position section.
6) Check the box marked RECORD OF APPEARANCE ONLY in the testimony section
TO CREATE AN ACCOUNT (This will keep your information on file):
2) In the body under REPORTS AND INQUIRY select GA Dashboard
3) In the sidebar to the left select REGISTER
4) Fill in Account Information
5) Check Agree to Terms
6) Check Register
You will receive a confirming email. Follow the link and complete the form.
______________
The Sexual Assault Epidemic No One Talks About – NPR
______________
Op-Ed Unbelievably, women still don't have equal rights in the Constitution – LA Times
__________
The Today Show – Hoda Kotb Will Reportedly Make Millions Less Than Matt Lauer
___________
Companies In Iceland Now Required To Demonstrate They Pay Men, Women Fairly – NPR
______
Powerful Hollywood Women Unveil Anti-Harassment Action Plan
_____
Nevada Ratifies The Equal Rights Amendment … 35 Years After The Deadline
_______
The new women warriors: Reviving the fight for equal rights
_______
It's #meToo time for the Equal Rights Amendment in the Illinois legislature – HuffPost
________
Beth Mowins on shattering stereotypes in sportscasting – CBS This Morning
_________
How Margaret Chase Smith stood up to Joseph McCarthy — and won
__________
___________
2018 Word Cloud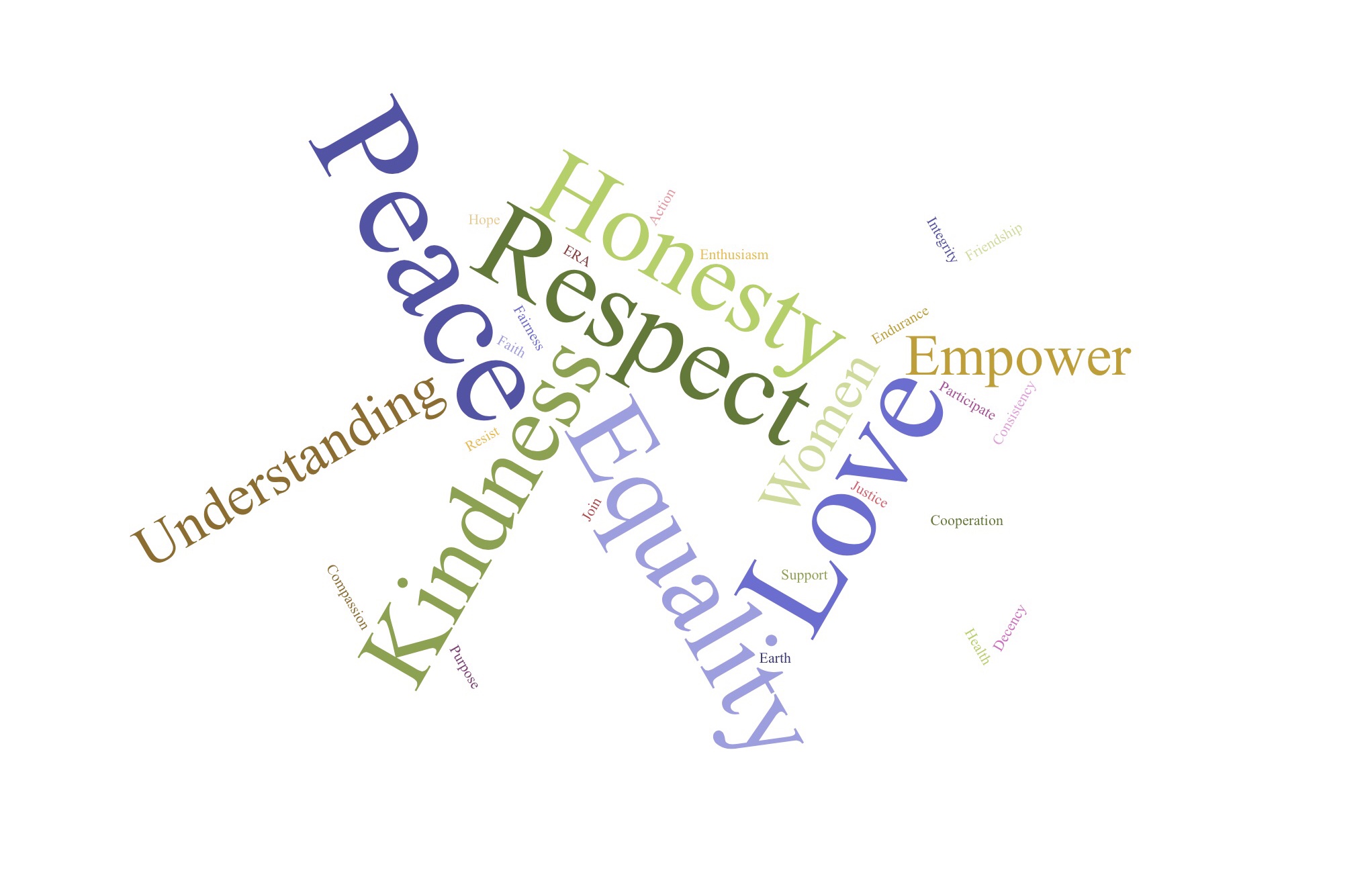 Another day at work for many women: Lower pay, passed over, treated as incompetent and subjected to slights
___________
What We Lose When We Let Predatory Men Shape The National Conversation – Huff Post
________
The world turned upside down: is the concept of women's autonomy actually changing for the better? – Daily Kos
_________
Where do kids learn to undervalue women? From their parents
_________
Trump Is Quietly Making It Even Harder To Report Sexual Harassment And Discrimination – HuffPost
_________
Biden and Lady Gaga to create abuse trauma centers
_________
Cyclist who flipped off Trump shouldn't have gotten fired – CNN
__________
It's #meToo time for the Equal Rights Amendment in the Illinois legislature
__________
Hate Group Lobbies Against ERA With B-N Robocalls
___________
Miss Peru contestants flip the script, recite stats on anti-woman violence instead of measurements
___________
Jimmy Carter: Losing my religion for equality (full op-ed)
_______________
Millennial Women, More Than Older Women, Think Men Have It Easier – FiveThirtyEight
_______________
Resources to Engage Men
Up2Us is the group has  AMAZING programs.
https://www.facebook.com/up2usqsi/
__________
U.S. judge orders Trump administration to allow abortion for undocumented teen – Washington Post
__________
Millions of Women Suffer From a Disease That Virtually Sucks the Life Out of Them But doctors still aren't taking it seriously.
________
No Pelvic Exam? Why You Should Care 'Down There'  By Lauren Streicher, MD 
________
Why Hillary Clinton was right about white women – and their husbands – The Guardian
______________
Equal Means Equal condemns Betsy DeVos' Illegal & Discriminatory Advice to Schools that they Should Deny Women the Full and Equal Protection of Civil Rights Laws on College Campuses
Title IX, which has been in place for nearly fifty years, guarantees women and girls equal rights and protection from discrimination in education, and is under direct attack.
Make no mistake about it – this administration, rather than strengthening women's civil rights, is setting out to systematically weaken them.
Why is this of such grave concern? Because American women are in an extremely precarious position: unlike 189 other countries, the United States Constitution does not guarantee women equality under the law.  This is precisely why Equal Means Equal is so determined to complete the ratification of Equal Rights Amendment by August of next year.
What is going on with this administration and Title IX is a sobering example of what can and will continue to happen if we do not urgently take action to ratify the ERA. Only two more states need to ratify before women will once and for all become fully equal citizens in America; a fundamental right they have been fighting for since 1923.
In the meantime, however, it is urgent that we remain vigilant in our fight to maintain sex/gender equality in the two "special" places where Congress granted women full equality in 1972: education and the workplace.
Under Title IX, Title VII, and Title IV of the Civil Rights Act of 1964, women are entitled to exactly the same civil rights legal protections as race and religion.
Yet today, more than 147 Universities and Colleges are under investigation by federal civil rights agencies for allegations that they failed to enforce women's civil rights on par with the rights of other protected class students, under Title IX and Title IV.
Studies show that one in three to one in four women will be sexually assaulted in college. Very few offenders face sanctions on campus because schools side with offenders as a way of avoiding bad publicity and keeping tuition and alumni dollars flowing.
So what has Trump's Education Secretary, Betsey DeVos done about the problem of women's suffering on college campuses?
She revoked key provisions of President Obama's 2011, "Dear Colleague Letter" – which was a positive step towards holding schools accountable for proper enforcement of women's civil rights laws on campus;
She rescinded an important part of the Dear Colleague Letter that explained why schools must apply a "preponderance of evidence standard" during civil rights grievance hearings under Title IX, and advised schools that they may violate civil rights laws by applying a more onerous burden of proof on victims only in matters involving violence against women.
She advised schools to segregate out violence and women from other civil rights offenses, and subject them to different and worse treatment, even though that is explicitly forbidden under Title IX's regulations.
Betsy DeVos has shamelessly announced that she values the word of a rapist's denial much more heavily than the word of a rape victim's report. This is blatantly illegal under Title IX, and unconstitutional.
No matter how many times Betsy DeVos says it's OK for schools to violate Title IX, the truth remains today that an agency head can not give schools permission to violate civil rights laws.
We at Equal Means Equal believe that women have a right to full educational equality, free from discrimination, including sexual assault, and we're not standing for this administration's attempt to turn back the clock on our civil rights!
On behalf of all women and girls, we are planning specific actions to prevent DeVos' unconstitutional advisory from being enforced on any campus. We will be following up with you shortly with further details.
Will you support us and stand with us, and give us strength in this important fight when we do?
Stay tuned…
With love, thanks and a burning fire to make this right-
Kamala, Natalie and the EME Team
_________
WOMEN WHO ARE CHANGING THE WORLD A Special Project
________
ERA in Illinois one sheet for legislators
_________
Republicans want Hillary Clinton to vanish. We can't let that happen Heather Cox Richardson – The Guardian
_________
'Dress-wearing' students must submit photos before dances, Wisconsin high school says – USA Today
__________
A WordCloud generated from responses of our audience after viewing the film "Equal Is Equal".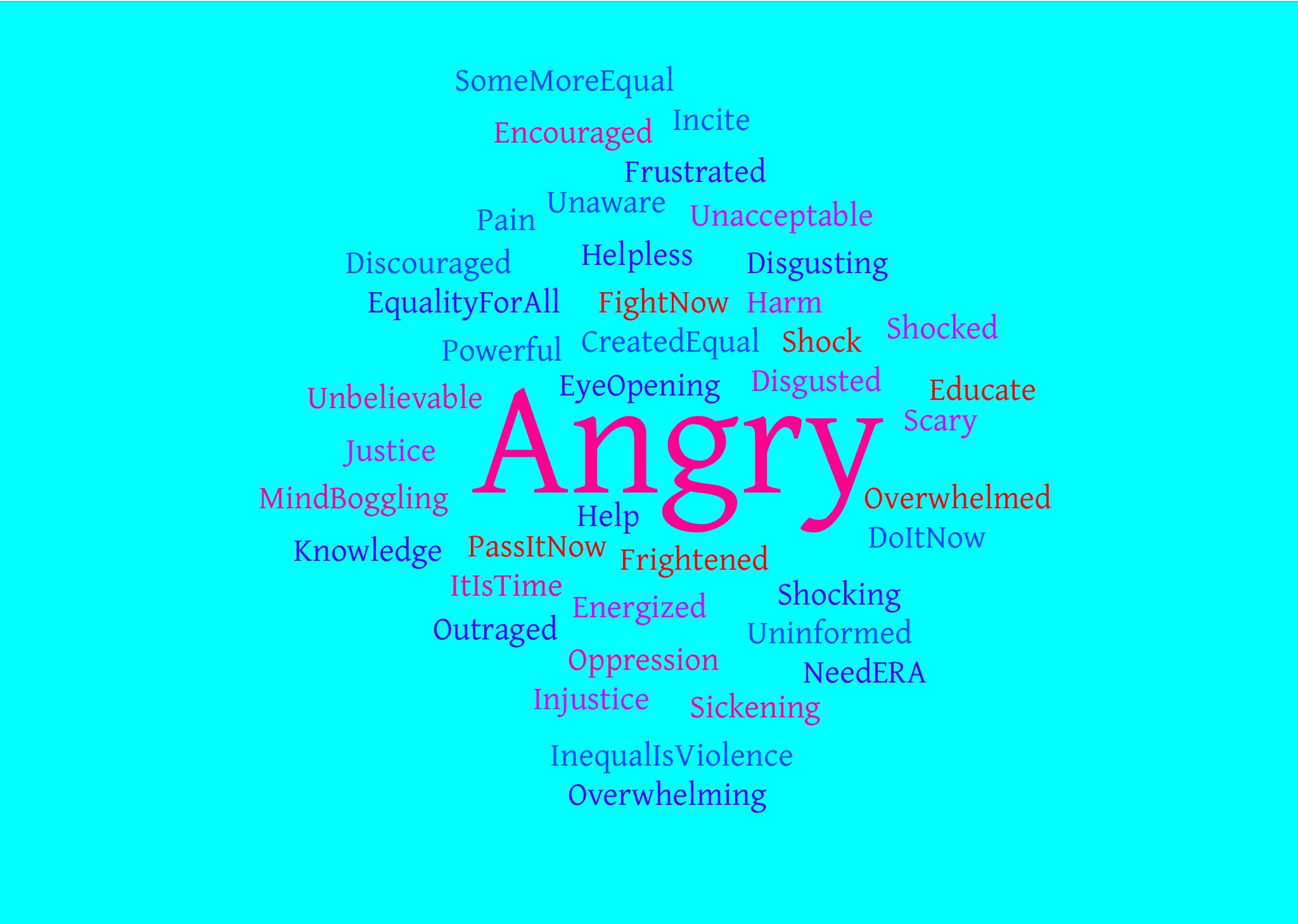 _______
Taylor Swift's Sexual Assault Testimony Was Sharp, Gutsy, and Satisfying By Christina Cauterucci Aug. 10 2017 – Slate
__________
10 things every white teacher should know when talking about race – Angela Watson
_____________
Trump administration removes sexual violence report from website [The Independent] Harry Cockburn The Independent August 31, 2017
_____________
Rivendell Theatre Ensemble will be producing the world premiere of Margaret Atwood's Alias Grace this fall from September 1st until October 15th.
Alias Grace is a world premiere adaptation of Atwood's acclaimed novel which takes a look at one of Canada's most notorious murderers. In 1843, 16-year-old Grace Marks was accused of brutally murdering her employer and his housekeeper. Imprisoned for years, Grace swears she has no memory of the killings.
Atwood's Handmaid's Tail is a hit on Hulu right now and Alias Grace will have a series on Netflx this fall. Ms. Atwood is also being honored by the Chicago Public Library Foundation with the Carl Sandburg Literary Award in October.
Rivendell Theatre Ensemble is an intimate, award-winning theatre company located in the Edgewater neighborhood. Rivendell is currently celebrating its 22nd season of improving the lives of women through theatre.
Click here for tickets! Ticket Link
Rivendell Theatre Ensemble is dedicated to advancing the lives of women through theatre.
___________
PRO-LIFE? TRUMP ADMINISTRATION IS ENDANGERING WOMEN'S LIVES
__________
Betsy DeVos meets with 'men's rights' activists DeVos plans to meet with groups that dismiss domestic violence and rape allegations – Think Progress
___________
___________
Women in US Constitutional History: Sex Discrimination
____________
March 22, 1972 | Equal Rights Amendment for Women Passed by Congress – NY Times
___________
Health & Science Why are female doctors introduced by first name while men are called 'Doctor'? – Washington Post
___________
Israeli Woman Who Sued El Al for Sexism Wins Landmark Ruling – NY Times
____________
In North Carolina, Women Can't Withdraw Consent After Sex Begins – Huff Post
_____________
James Comey and the Predator in Chief – By NICOLE SERRATORE, NY Times Opinion Page
______________
Notice posted in girls' school bathroom spells out confused priorities—and it's going viral
__________________
Access to Abortion in Illinois – ACLU
___________________
The Simple Truth about the Gender Pay Gap (Spring 2017) – AAUW
___________________
One Way Men Can Help Close the Gender Wage Gap – We News
____________________
_________________
Tomorrow, Wednesday March 8, is International Women's Day, and the organizers of the Women's March have called for a day of action for equity, justice, and the human rights of women—through collective action, economic solidarity, and a one-day strike.
Here's the call that's gone out from the Women's March organizers for tomorrow's "A Day Without a Woman"—with three things women and allies can do:
Wear RED.
Women are encouraged, as possible, not to engage in paid or unpaid labor.
Avoid spending money—with exceptions for small businesses, and businesses owned by women and people of color that support gender, racial, and economic equity.
Please watch and share a short video featuring Women's March co-chair Tamika Mallory discussing the reasons for tomorrow's strike and what we all can do.
https://www.facebook.com/moveon/videos/10154203280320493/
Protesting itself is not enough
If you're not on Facebook, you can watch the video via YouTube here.
Resistance has been an ever-present theme of 2017 and this has been beautifully visible in the resurgent intergenerational women's movement, catalyzed by the Women's March.
You can find out much more about "A Day Without A Woman" here.
______
https://www.womensmarch.com/womensday
On International Women's Day, women and our allies will act together for equity, justice and the human rights of women, through a one-day strike demonstration of economic solidarity. In the same spirit of love and liberation that inspired the Women's March, we join together in making March 8th A DAY WITHOUT A WOMAN.
Here are 3 ways to participate in A Day Without a Woman on 3/8:
1. Wear RED in solidarity
2. Women strike from paid and unpaid work
3. Avoid spending money (with exceptions for small, women and minority-owned businesses)
Here are some ways to show your support:
1. Sign up and pledge your support on our website here.
2. Download and share A Day Without A Woman graphics here.
3. Read our FAQs and learn more about A Day Without A Woman.
4. Tweet and post what you're striking for on 3/8 using the hashtag #IStrikeFor.
5. Women, post a photo of yourself on social media with this caption: "A #DayWithoutAWoman is a day without me."
Quick Links
Website: https://www.womensmarch.com/womensday
Letter to Employers: https://www.womensmarch.com/letter
Facebook: https://www.facebook.com/womensmarchonwash
Twitter: http://twitter.com/womensmarch
Instagram: https://www.instagram.com/womensmarch/
_____
#StandWithPP Emergency Guide – Planned Parenthood Action Fund
Thank you for supporting  Illinois Women Moving Forward!  We are so grateful for the outpouring of support for Illinois Women and legislation that helps us move forward.

There is something that you can all do TODAY to help the movement, and you don't even have to leave your chair.  Two pieces of legislation are making their way through the Illinois State Senate that are key to the Illinois Women Moving Forward Agenda.

You can register your support for these bills by filing witness slips in support. It's easy and will take only 5 minutes!

The first bill, SB981, prohibits an employer from screening applicants on the basis of their salary history and requiring applicants to provide their previous salary history.  This measure targets systemic discrimination and the perpetuation of the salary gap throughout a woman's career.  It ensures that women are paid a wage that is equivalent to the value of the job for which are hired and not a wage based on their previous salary.  Take a moment and sign-in in support of this bill with the Illinois Senate Labor Committee.

The second piece of legislation is SB1296, which would allow employees to earn sick time over the course of their job tenure.  A similar proposal has already passed in Chicago and Cook County.  This is issue is especially important to women as they are usually the caretakers in their families.  Make your voice hears by filling out your witness slip now.

How to file a slip:

1.       Click on the link for the bill:

2.       Fill out your information. Under REPRESENTATION you can list your organization or write "self".

3.       Under POSITION, check "Proponent".

4.       Under TESTIMONY, check "Record of Appearance Only".

5.       Finish the CAPTCHA, check the terms of service box, and click on "Create Slip"

Let's show the Senate Labor Committee that we want women to move forward in Illinois, and moving forward means earning equal pay and paid sick time.

Thank you again for being a part of Illinois Women Moving Forward!

Rianne Hawkins

Project Manager, Public Policy

rianneh@ppil.org | T: 217-546-1525 ext. 6000 | C: 217-299-1315| F: 217-546-1067

601 N. Bruns Lane | Springfield, IL 62702 | www.ppil.org | www.ppiaction.org

 ____________________

http://blog.credomobile.com/2017/02/the-womens-march-what-we-learned-and-what-comes-next/?pc=324501&page=handset&aid=10079791&utm_source=house_em&utm_medium=acq_email&utm_campaign=324501&utm_content=feb17_newsletter_em

Your book, "Life's Work," is rooted in the fact that you have a moral and spiritual argument in favor of abortion rights, and you talk about your shift from someone who, for religious reasons, didn't want to provide abortion to someone who, for religious reasons, did. Why did you consider that a "conversion"? I had to come to a crisis moment regarding a religious understanding that left me unable to help women when I felt deeply for their situation. So I needed to convert from a religious understanding that left me paralyzed to act on my deepest sense of connection to one that empowered me to do what I felt to be the right thing. It felt as life-altering for me to move from being unable to do abortions to being able to do them as it did to move from being a nonbeliever to becoming a believer.

You concede in the book that abortion is, actually, a life-ending process. Here's the thing: Life is a process, not an event. If I thought I was killing a person, I wouldn't do abortions. A fetus is not a person; it's a human entity. In the moral scheme of things, I don't hold fetal life and the life of a woman equally. I value them both, but in the precedence of things, when a woman comes to me, I find myself unable to demote her aspirations because of the aspirations that someone else has for the fetus that she's carrying.

You talk about "verbicaine" during procedures, or conversations with patients in which you try to lighten the mood, even despite the narrative that makes abortion seem morbid and tragic. Rather than allowing your fear to amplify any sensation that you're having, you're having a conversation with me, you're asking yourself, Why isn't this guy treating me with judgment and stigma like I expected him to? When I say I'm done and you were expecting something else, you're now asking me, Are you sure you're done? It's over. That's verbicaine.

Along those lines, sometimes you talk about University of Alabama football. I think Coach Nick Saban would understand that I'm clued in to something he understands: that in Alabama, football is larger than life.

Why do you think that elite white women and the sacralization of motherhood has done some of the most serious damage to abortion access? When women acquiesce to a role determined primarily by their biology of reproduction — even if it's unconsciously — they judge each other for rejecting that primary identity. So if you think that the most essential role for a woman is to procreate, and humanity doesn't go on unless you do that, then anything to interrupt that process is to be counterintuitive or immoral. The biggest insult is the notion that there's such a thing as a black genocide, as if the people who care about abortion really care about black women and black babies.

Parker is a board-certified obstetrician and gynecologist who provides abortion care in the South. His memoir, "Life's Work," will be published in April.

Age: 54

Occupation: Obstetrician-gynecologist

Hometown: Birmingham, Ala.

Tell me about the connection between your heritage as a descendant of slaves and the idea that abortion is ultimately about ownership of a body. People often struggle with why, as a man, I am deeply committed to feminism, reproductive justice and gender equality. I come from a heritage of people who know what it's like to have your life controlled by somebody else. What's most proximate to that reality right now is the direct control of women's bodies and their reproduction, because if you don't control your reproduction, you don't control anything else about your life.

I can't help mentioning that you're not married, which you say is part of the reason you can do what you do. Is that a choice on your part? Because you seem pretty cool! I jokingly call myself the best-kept secret in Alabama. I didn't consciously choose not to be partnered or not to have kids — some things in life should declare themselves. But I try to be of the quality of somebody that I would like to meet. I've had some good people in my life; I just haven't crossed that threshold. But if you know any takers, give me a call.

Interview has been condensed and edited.

Congressman Wants To Throw Out Campus Rape Rule He Says Is Unfair To The 'Often-Innocent Accused' But research shows false allegations make up just a small fraction of sexual assault reports – Huffington Post
Arrested for Having a Miscarriage? 7 Appalling Instances Where Pregnant Women Were Criminalized – Alternet

Feminism Lost. Now What? – New York Times

The U.N. Sent 3 Foreign Women To The U.S. To Assess Gender Equality. They Were Horrified. – Huffington Post – Politics
There Is No Such Thing as 'Nonconsensual Sex. It's Violence. – NY Times – Click on the photo below.
Previous Resources
2018 Word Cloud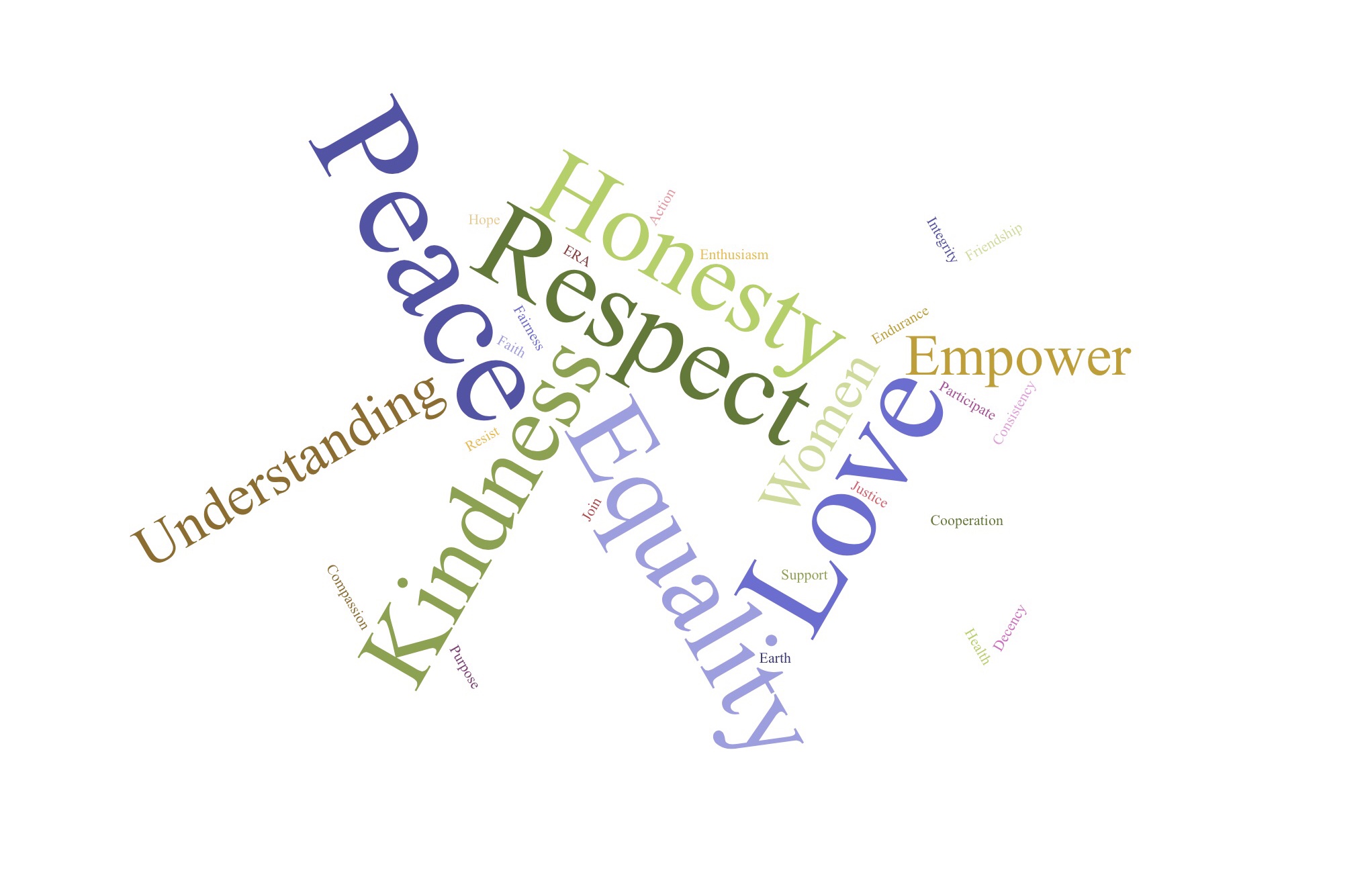 Previous Events:
NWSOFA Film Presentation – "The Hunting Ground"
Sexual Assault on Campus Resources:
It's On Us to Stop Sexual Assault
President Obama Launches It's On Us Campaign to End Sexual Assault – White House
Monday 6-23-14
Our Stand with Women and Fiscal Issues Teams are taking action by continuing our Raise the Minimum Wage Petition gathering. Over 400,000 signatures have been collected we need 1 Million to let Congress know raising the Minimum Wage is good for women and all families and good for the economy. Join us. We'll be at the Arlington Hts and Schaumburg Libraries and at the Palatine Train Station. Call Sara 847-372-5594 to sign up for the location and time that are good for you. Hope you can join us!
RSVP-https://my.barackobama.com/page/event/detail/gs8ypz
NWSOFA Minimum Wage Petition Drive
Stand with Women Monthly Mtg.
Tues. May 27, 2014 7-9 pm
Arlington Hts. Library
2nd floor room "I"
You're invited to our Stand with Women monthly meeting. We'll be exploring ways we can highlight issues that are unique to women but impact everyone. We have been very pleased with the crucial benefits ACA has guaranteed women such as non-discriminatory rates for insurance, free preventive care and reproductive health care, no more exclusion from pre-existing conditions and much more. Now our national focus is on economic issues including equal pay, raising the minimum wage, family leave, affordable child care. Bring your concerns and creativity and your friends for what is always an inspiring evening.
 To RSVP to the SWW Meeting – Click here!
Or call Sara 847-372-5594
Great website with information is the "Shriver Report", started by Maria Shriver, bringing women's issues to the forefront of the nation. http://shriverreport.org/
March is Women's History Month…Are you registered to vote? Check out why you should Stand with Women and vote: MarchIsWomensHistoryMonth (1)
[/orb-custom-list]
---