Make a difference: Register voters in IL, WI and Swing States! Noon 12:00 pm
September 24 @ 12:00 pm

-

1:00 pm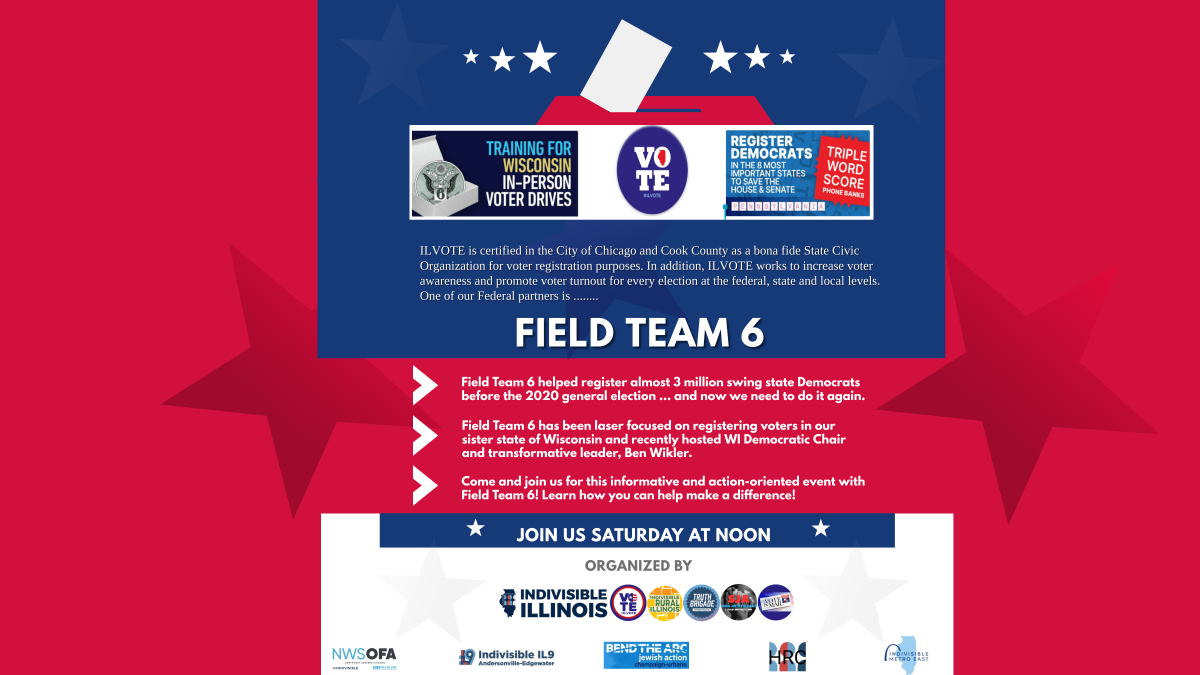 Make a difference: Register voters in IL, WI and Swing States! Noon 12:00 pm
Join IISJA and NWSOFA at noon CDT as we partner with ILVOTE and Field Team 6 to promote massive voter registration in IL and Swing States including Wisconsin. Massive voter registration is part of our Roadmap to 2022 plan: Suppression Free Democracy. Field Team 6 is planning voter-registration social media blitzes to Democrats where it will make the most impact – in the most flippable states and districts where small numbers of Democrats can swing elections up and down the ballot. They will cover in-person opportunities too. Registering voters in our home state of Illinois will also be covered!
We worked hard to pass voting rights legislation and we will not give up until ALL Americans have access to the ballot box. Massive voter registration needs to happen. Two powerful organizations – Field Team 6 and our own ILVOTE- will get the job done!
This meeting is a joint project of IISJA, ILVOTE, and NWSOFA with Field Team 6. Please join at 11:55 am for the noon start CDT.