_________

SAFETY!

and

____________________________________________________________________________________________________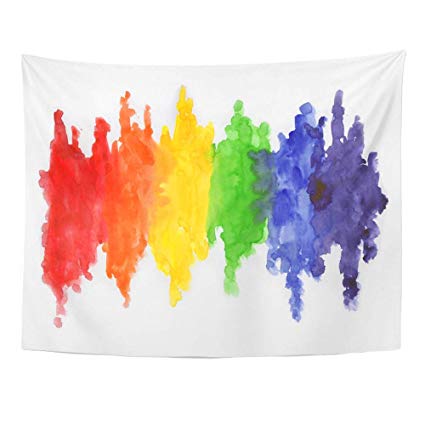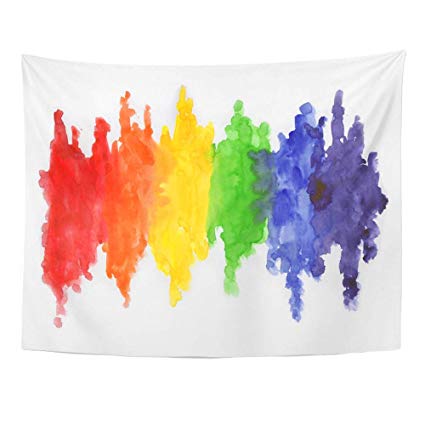 June is PRIDE! Month!
Look for events all over Chicagoland!
____________________________________________________________________________________________
PROUD!
So proud of all that the New Illinois Legislature – that we elected last fall – has accomplished in their 1st Session this year:
Fair Tax, legalization of cannabis, Reproductive Health Act, Capital improvement plan, A BALANCED BUDGET, Equal Pay no salary history, Prohibiting Rebate Cards from charging consumers inactivity fees, expansion of our human rights act to cover companies with one or more employees, Maternal Health Act, Immigrant Tenant Protection Act just to name a few.
____________________________________________________________________________________________________
SAFETY
Laws like FRO (sometimes referred to as Red Flag laws) have proved valuable in preventing
many types of gun violence including suicides in other states where they have been in place for
longer periods. Unfortunately, although the Firearms Restraining Order has been in effect in
Illinois for several months, public awareness has remained low. The organization Speak for
Safety Illinois has developed excellent resources to provide information about the law and is also
hosting educational/discussion sessions about this potentially life-saving new law for the public
as well as law enforcement groups.
Speak for Safety Illinois invites you to visit www.Speakforsafetyil.org.  for resources and
information about the law.  If you have specific questions or would like more information about
about the Firearm Restraining Law, please contact Peter Contos from the Illinois Council against
Handgun Violence at peter@ichv.org
Natalie Warren
NWSOFA Gun Violence Prevention Team, Co-Lead
______________________________________________________________________________________________________
SUMMER FUN!
See Below for our 1st OFA – INDIVISIBLE Summer Picnic on the June 9th!
______________________________________________________________________________________________________
Thank you,
Sara, Kathy and Bill
Join the NWSOFA Team as we protect the gains we made 
over the last 8 years and move our Progressive social issues forward in 2019 .
OUR UPCOMING EVENTS FOR JUNE: 
| | |
| --- | --- |
| | |
| | Click on image above to link to calendar |
The DuPage Federation on Human Services Reform Presents:
THURSDAY JUNE 6,  8:00 AM – NOON
Oakton Community College
1600 E Golf Road
Des Plaines, IL 60016
Join partners across the region to learn and discuss ways to build capacity, provide effective services and understand and meet the needs of immigrants and refugees in the greater Chicago Region.
Keynote Speaker Sylvia Puente, Executive Director Latino Policy Forum
Legislative Updates: Federal and state immigration related policy updates
Panel Discussion: Experts in law enforcement, health care and workforce development sharing effective strategies and partnerships.
Small Group Conversations: Share resources, challenges and strategies for building capacity and meeting the needs of immigrants and/or refugees in a suburban context.
Breakfast & Registration begin at 7:30 AM
SATURDAY JUNE 8 
10 AM- 2 PM
Catlow Theatre Barrington
116 W. Main Street
Barrington,  IL
TUESDAY JUNE 11, 6:30 – 8:30 PM
More information to come!
Our special guest speaker is Illinois State Representative Michelle Mussman
MONDAY JUNE 17, 7:00 – 9 PM
Schaumburg Township District Library
130 South Roselle Road
Schaumburg, IL 60193
NWSOFA, an Indivisible Chapter, is having our June Fiscal and Economic Issues group meeting on  Monday, June 17th  at 7 PM in the Adult Classroom at the Schaumburg Township Library.
We had a good meeting in May with former State Senator Daniel Biss speaking about the need for the Fair Tax amendment to be placed on the ballot.  Thanks to all of your efforts (calls, witness slips, personal contacts) this measure passed in the legislature and will be on the ballot in November 2020.  Good job!!!
This month our special guest speaker is Illinois State Representative Michelle Mussman, who will also discuss state issues, including the recently passed state budget, the Fair Tax amendment, the Reproductive Health Act, marijuana legalization, and other issues still being worked on this weekend.   Representative Mussman previously spoke at our meetings in June 2017 and July 2018.  We welcome her back.
Following Representative Mussman, co-leads David Doney and Karl Faulstich will give an update on the Illinois and US  economies (job growth, GDP growth, trade deficit, budget deficit, etc.) and answer questions from attendees. Expected topics include:
Real GDP growth – Thursday's 2nd estimate of first quarter growth dropped it slightly from 3.2% to 3.1%
We will be discussing May employment data, which will be released Friday, June 7th
Other fiscal and economic releases
Doors open at 6:45 p.m. All are welcome.  We hope to see you there.
THURSDAY JUNE 20, 6:30 – 8 PM
Northwest Suburban Democrats Office

1310 W. Northwest Highway
Arlington Heights,  IL  60004 

Because of Newtown in 2012,

Because of Parkland in 2018,

Now more than ever before……..

The NWSOFA GVP Issues group, currently in its seventh year, has re-committed itself to become relentless advocates of change and action. We are determined to change the conversation surrounding gun violence in America, change the hearts of people we encounter through a spirit of volunteerism and kindness and take action to change the laws to create safer communities for every family in America.

The GVP Issue team educates by having periodic informational meetings, collaborates with coalition non-partisan groups, such as local faith communities and Moms Demand Action and takes action by supporting the efforts of our youth and March for Our Lives and by recruiting legislators to build support for commonsense gun violence prevention legislation. In addition, our GVP Team celebrates the success that has been achieved in America – because of Parkland – in changing the conversation around gun violence prevention.

We also celebrate the fact that Gov. Pritzker signed, in January 2019, the law that requires a certification process for gun dealers in Illinois. We know from the research that this law will definitely help to save lives, including the lives of our police officers. And we continue to work to strengthen background checks and raise community awareness through hosting vigils, using social media, writing letters to the editor and handing out fliers.

If you are interested in joining us and honoring all victims of gun violence through your individual actions, then we invite you to come to our monthly Gun Violence Prevention Issues Group Planning Meeting at the Northwest Suburban Democrats office in Arlington Hts, IL., 60004.

We hold a 90 minute meeting on the 3rd Thursday of every month (with some exceptions near holidays or if we are planning a public event that month). Please join us – together we can make a difference in creating safer communities for all Americans, including our law enforcement officers. Registration is preferred since seating is sometimes limited.

We hope you will join us!
TUESDAY JUNE 25, 6:30 – 9 PM

Northwest Suburban Democrats Office

1310 W. Northwest Highway
Arlington Heights,  IL  60004 

We expect a general wrap up and discussion from the last several climate meetings with comments by allied groups.
THURSDAY JUNE 27, 6:30 – 9 PM

Northwest Suburban Democrats Office

1310 W. Northwest Highway
Arlington Heights,  IL  60004 

Doors open at 6:30. Meeting will start at 7:00. Review of HR1 to determine our next steps for state level legislation. This is a non-partisan team to get money out of politics, eliminate gerrymandering and bring ethics back to our government officials and legislators. Please join us.
IN THE BOOKS: RECENT EVENTS
Notice: These are public meeting(s) / event(s) 
NWSOFA is a 501(c)4,  non-partisan organization. 
All opinions are solely those of NWSOFA
Thank You to our NWSOFA Issue Leads in 2019
Contact Information