NWSOFA Climate Change Team
____________________________________________
Q & A: Climate Change Is Complex. We've Got Answers to Your Questions. – NY Times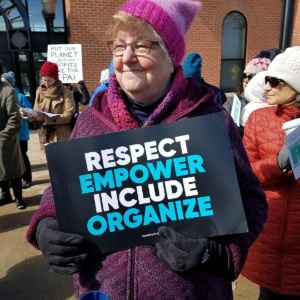 In Loving Memory of Marge Frens, Climate Change Team Lead 2015-2017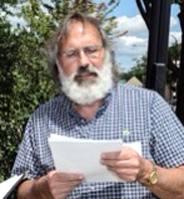 Joe Salvato – Emeritus Issue Team Lead
–> Mission Statement:
Our mission is to influence local, regional, national and international Climate Change attitudes to impact policies to protect and improve the life sustaining capability of our planet. This influence includes promoting the Climate Change conversation. These environmental policies are needed to place limits on individual actions and organizational policies that promote greed at the expense of the social, economic and health of our community of life.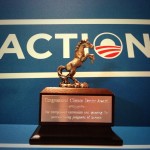 CLIMATE SHARE – NY Times Quiz: How Much Do You Know About Solving Global Warming?
–> Upcoming Events:
We continue to work with coalition partners around climate change. We post the events on the website calendar. There are events that our members participate in as individuals, not associated with NWSOFA or OFA. Sierra Club is one of our very active coalition partners.
–> Historical Events:
Three summer and fall 2015 environmental concerns in Illinois include the EPA Clean Plan for Illinois, the Illinois Clean Jobs bill (NH2607 and SB1485), and the EPA and Department of Transportation (DOT) Public hearing in Chicago on Thursday August 6. The following addresses this EPA and DOT public hearing on August 6.

–>EPA and Department of Transportation Public Hearing

Thursday August 6, 2015,

Palmer House, 17 East Monroe St, Chicago, IL

There is an EPA hearing on Thursday, August 6th at the Palmer House Hilton Hotel, 17 East Monroe Street. The hearing will start at 9am and end at 5pm. Once a person decides he or she would like to testify at the hearing the Sierra Club will set up a time that is best for you. This is also helpful for people who cannot attend the entire event. 

Background: The Environmental Protection Agency and the Department of Transportation have proposed standards to reduce carbon pollution and oil use from freight trucks. The agencies will hold a public hearing in Chicago on Thursday, August 6. With the support of Sierra Club's Beyond Oil campaign, the Illinois Chapter will turn out supporters to testify at the public hearing, applauding the agencies for their proposal and asking them to strengthen it.

We talk a lot about the Clean Power Plan, and the electricity sector is number one for carbon pollution – but transportation is number two, and these truck rules, along with the fuel economy standards from the President's first term, are really a big deal in cutting down that slice of the pie.

When you

 

sign up to testify Sierra will send you a detailed document which includes talking points and information on testifying. This should answer any questions 

you

may have about testifying. 

To schedule a time please contact:   

Jess Zaehringer

Campaigns Organizer

–> Strategy
Conduct Climate Change educational events

Influence politicians – Supporters, On the Fence, Deniers

Gather support for the UN Climate Change meeting in Paris in November 2015

Support EPA Clean Power Plan to reduce CO2 pollution 30% by 2030

Support EPA and Department of Transportation (DOT) medium and heavy duty truck fuel efficiency standards

Support local green initiatives including solar and wind energy solutions

Partner and build relationships with other environmental organizations
 –> 2015 Message for State of Illinois
Our main Illinois message will be creating jobs, growing the economy, and letting Illinois lead the Midwest into the clean energy future. We will likely engage with state legislators who will ultimately approve the state plan and be champions in demanding a strong Clean Power Plan for Illinois. This strategy may evolve as Gov. Rauner's position becomes more clear. During our national OFA Climate Change training in early December 2014 our Chicago area attendees from Chicago, the Northwest Suburbs, and Lake County decided to work as a team to meet this challenge. We will continue to partner with other climate change organizations, as well as with the NWSOFA Fiscal team.
–> Narrative: CC is Real. It's Worse Than We Think. It's Caused by the Activities of Man. There Are Political Hurdles. There is Hope and There Are Solutions,
Climate_Change_Overview_-_February_01,_2015
 Rolling Stone: Inside the Koch Brothers Toxic Empire
Rolling Stone – Inside the Koch Brother's Toxic Empire
Rolling Stone: Al Gore-New Hope for the Climate
Rolling Stone-Al Gore-The Turning Point-New Hope for the
http://www.rollingstone.com/politics/news/the-turning-point-new-hope-for-the-climate-20140618?utm_source=dailynewsletter&utm_medium=email&utm_campaign=newsletter
Al Gore comment from the article: "It is worth remembering this key fact about the supply of the basic "fuel": Enough raw energy reaches the Earth from the sun in one hour to equal all energy used by the entire world in a full year."
11 Maps Which Explain the U.S. Energy Balance with Excellent Links Highlighted
11 Maps Explaining U.S. Energy Balance
June 2, 2014 – EPA releases Carbon Pollution Standards – The Clean Power Plan
"President Obama is acting on public health – with the first-ever national limits on carbon pollution for existing power plants."
"President Obama's clean power plant standards would reduce carbon pollution for the power sector by 30% in 2030. That's equal to eliminating the carbon pollution from nearly two-thirds of American cars and trucks."
The clean power plan must be Flexible (Each state has its own flexible criteria), Achievable (with demonstrated measures), Economically Feasible (not cost prohibitive), and Accountable (environmental and energy impacts).
EPA Administrator Gina McCarthy Announces Clean Power Plan Proposal (30 minutes)
EPA's Clean Power Plan – Long Version

Clean Power Plan Explanation – Short Version

May 24, 2014  – New York Times – Thomas Friedman – Memorial Day 2050
May 7, 2014 – New York Times – Thomas Friedman – Obama on Obama on Climate Change
.
May 5, 2014 – Years of Living Dangerously – Texas Drought, Syrian War, Deforestation
Years of Living Dangerously Episode 1
–> Future Events:
  Production Tax Credit for Wind Energy extension house bill Support: Details to come
PTC Fact Sheet   Production Tax Credit for Renewable Energy   Tell Congress to Stop Wind Energy Attacks 144 members of the Congress urge colleagues to renew wind energy tax credits  
–> Partnerships on an Issue by Issue Basis
Established: The Illinois Sierra Club, Go Green Go Local, The Carbon Team, Cool Cities, Al Gore Climate Reality Project, Illinois Solar Energy Association, Citizens Climate Lobby, and Faith in Place

Discussions have begun to establish partnerships: Youth Environmental Network of Illinois, and Harper College Green Committee
–> Excellent Short Videos
Climate 101 with Bill Nye:
http://climaterealityproject.org/video/climate-101/
Fact Check Time – 13 Claims followed by the facts – Written Explanation and Video
http://www.upworthy.com/you-might-be-tempted-to-hate-the-guy-in-the-sunglasses-until-you-realize-who-he-is?c=reccon1
How the Fossil Fuel Industry Tries to Create Doubt
http://climaterealityproject.org/video/doubt/
Creating Doubt – Article "Deniers are not skeptics"
http://www.csicop.org/news/show/deniers_are_not_skeptics
Chasing Ice – Largest Ice Calving Event Witnessed
http://www.youtube.com/embed/hC3VTgIPoGU?rel=0
–> Additional Resources:
AAAS – Climate Change – What We Know – 

Excellent narrative in layman terms
http://whatweknow.aaas.org/wp-content/uploads/2014/03/AAAS-What-We-Know.pdf
You may get "Page Not Found". If so, then click on "READ THEBACKGROUND".
Articles covering various topics
http://www.nwsofa.org/resources/climate-change/
Energy and Earth Sciences on-line courses (as well as other topics):
https://www.coursera.org/courses?orderby=upcoming&lngs=en&cats=energy
Couple of Slides –  Information Pulled from Many Sources
–> 2015 Past Events:
Feb xx –  Deliver IPCC Climate Change 2014 Synthesis Report to US Congressional Climate Change Deniers
Feb 10 – March 10, 2015: 5 Week CC Educational Series. CC Series – Feb 10-Mar 10, 2015 Series
Apr 10 – Wild Scenic Film Festival
Apr 11 – Climate Change Connections for Action Event
Apr 22 – The Illinois Environmental Council Springfield Earth Day Action for Clean Energy Jobs Bill
–> 2014 Past Events:
Jan 14 – Spring planning meeting
Jan 23 – EPA Carbon Rally / Listening sessions
Jan 23 – NWSOFA website training
Feb 08 – Municipal Power Aggregation Workshop / Strategy meeting
Feb 24 – Global solutions / Local Solar Energy Solutions presentations
Mar 22 – Illinois Renewable Portfolio Standard (RPS) Letters to Editor
Apr 01 – Rep. Roskam staffer meeting – Delivered IPCC Impact report
Apr 05 – Countryside Unitarian Church – Faith in Place symposium

Apr 06 – Ann Curry – NBC Climate Change special

Apr 24 – Illinois Renewable Portfolio Standard (RPS) Fix phone bank

May 05 -Years of Living Dangerously Episode 1 screening
May 06 – Mount Prospect municipal power aggregation – Village Board Meeting

May 15 –

Illinois Renewable Portfolio Standard (RPS) Fix phone bank

May 26 – 28 – Illinois Renewable Portfolio Standard – Virtual Phone Banks

May 29 – June 1 – EPA Carbon Pollution Standards press release virtual phone banks

May 30 – June 1 – National OFA Climate Change training in Chicago

May 31 – Sierra Workshop: Testifying at EPA Carbon Pollution Standards hearings
June 2 – EPA Clean Power Plan Released – Celebration/press conference

June 10 –

Clean Energy Town Hall with State Rep Marty Molan

June 28 – Attendance at Solar Social at Peter Gorr's home – largest residential solar installation in Illinois

June 29 – Promoted Mt. Prospect Power Aggregation 100% renewable energy option at farmers market
July 13 – EPA's Clean Power Plan Petitions – Arlington Heights Memorial Library

July 17 –

Thorium Nuclear Energy, Molten Salt Reactors, and Clean Energy:

Note–> It takes a while to download.

July 19 – EPA's Clean Power Plan Petitions – Palatine Flea Market
July 20 – EPA's Clean Power Plan Petitions – Mt. Prospect Flea Market
August 14 – November 25 – NWSOFA continued with Clean Power Plan Petitions
Aug 21-Sep 1 – EPA's Clean Power Plan hearings for two days in Atlanta, Pittsburg, Washington, D.C., and Denver
September 21 – NYC Climate Change Rally

 November 12 – US and China reach historic climate change deal, vow to cut emissions

http://www.cnn.com/2014/11/12/world/us-china-climate-change-agreement/index.html
December 6, 7- National OFA Climate Change Training in Chicago
December – Support the South America Climate Change Conference:
http://environment.einnews.com/news/climate-change-conference/south-America