"Roadmap to Elections 2022 – How We Win!"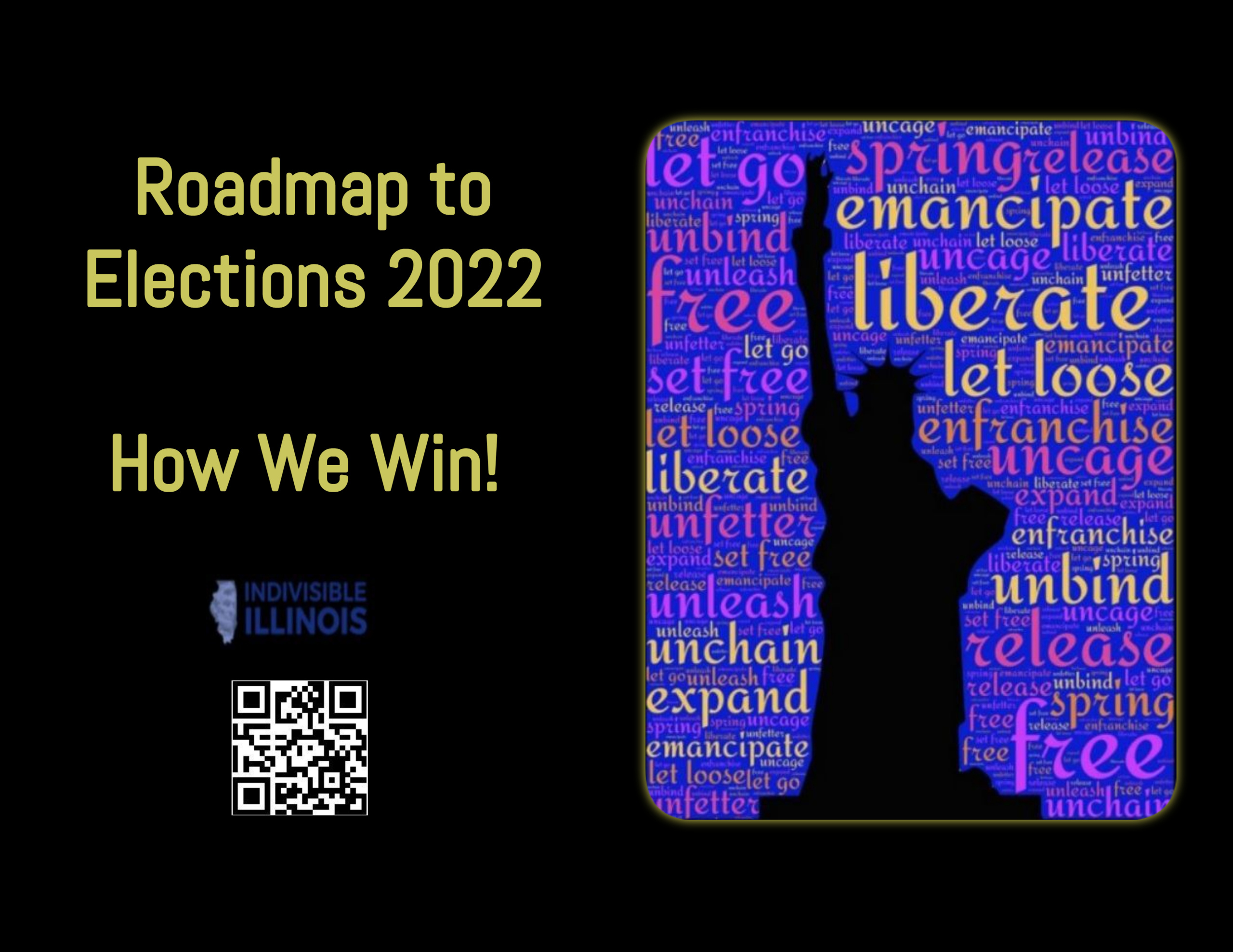 The Indivisible Illinois Social Justice Alliance (IISJA) first presented the Roadmap to 2022 in July of 2021.
We build on plans we created in 2018 and 2020.  We were successful then and we will be successful again.
The attack on our bodily autonomy heightens our resolve and intensifies our strategy.
IISJA follows the work of Freedom Rising and builds on their exhaustive research.  Freedom Rising tells us through research that voters are receptive to holding both the attackers and complicit politicians of January 6th accountable.
Framing it as a crime is the most compelling, credible and damaging to the Trump Republicans. Voters are firmly with us on voting against members who were supportive of the attacks against our country.  What we must do is seize the narrative as momentum continues to build around this issue.
Join us and learn more.  We must win the House and Senate in 2022 to save our democracy. We have no other choice.
Speakers will be Jonathon and Rosemary.