January 6 Select Committee Hearings: Watch Event
June 9 @ 6:30 pm

-

8:00 pm
https://www.mobilize.us/jan6hearings/event/458507/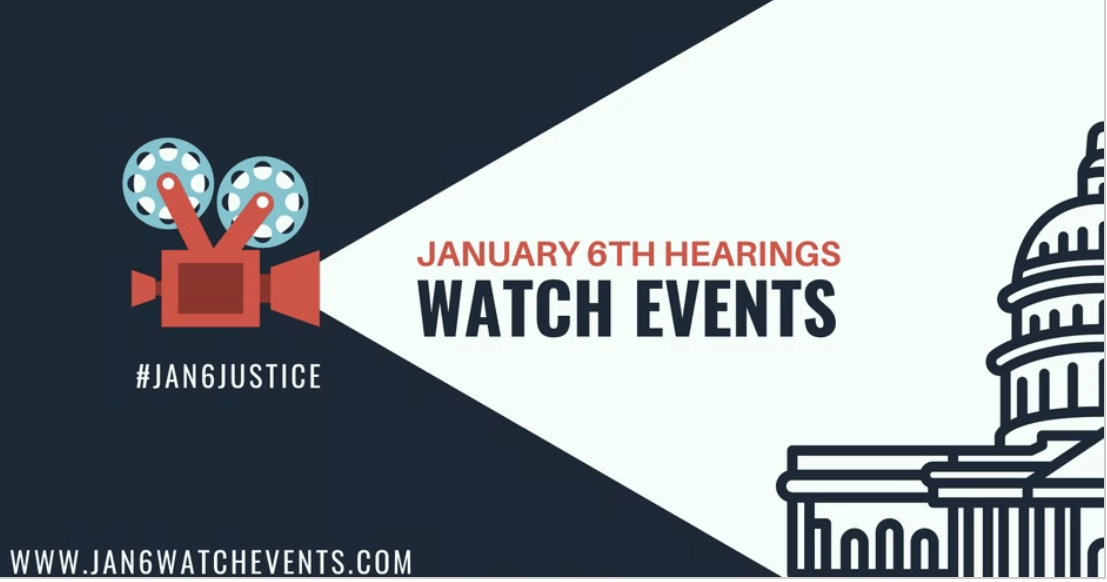 Trump Republicans are pursuing a continuous mission to disrupt American decisions and assault our freedom to vote.
They engaged in a criminal conspiracy that nearly overturned the 2020 political race and prompted the violent assault on our country on January 6th.
Americans have to make sure these hearings break through the busy news cycle and reach the general public. We cannot allow Trump and his allies to successfully cover up one of the worst ever attacks against our American freedoms and democracy!
By meeting up for watch events, we can construct public awareness around the hearings and momentum for action both locally and nationally to prevent another January 6th attack and realize the promise of democracy for all of us––no matter our color, zip code, or income that you can't make it.
We will hold watch events nationwide so we can bring together people committed to protecting our democracy to discuss our plan to hold those responsible to account.