Democracy is not a spectator sport. We need YOU to protect the freedom to vote and fair access to all to the ballot box
January 6 @ 2:00 pm

-

5:00 pm
RSVP: Democracy is not a spectator sport. We need YOU to protect the freedom to vote and fair access to all to the ballot box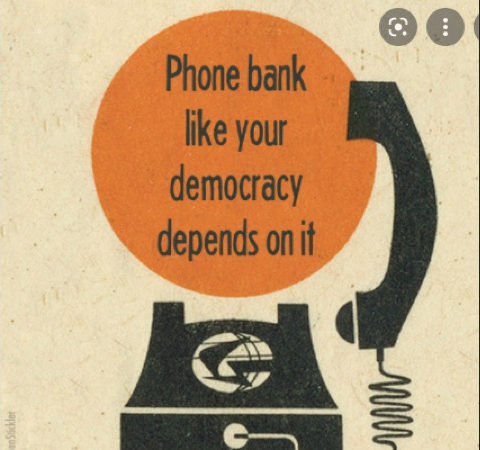 Arlington Heights, IL 60004
| | |
| --- | --- |
| When: | Thursday, January 6, 2:00 PM |
"Democracy is not a spectator sport. We need YOU to protect the freedom to vote and fair access to all to the ballot box. Help us fight for our democracy!"
We plan to hold Joan's Democracy Café phone banks three times a week (Tuesday, Thursday and Saturday each week). So, mark your calendars for 2-5 pm cst, for any or all Tuesdays, Thursdays and Saturdays. For the next month, we plan to offer patch-through campaigns to pass the FTVA (into AZ on Tuesday and WV on Thursday), and GOTV campaigns to elect Democrats in Virginia. Phone calls to WV and AZ are our best option. Thursday's phone banks will include a recording of a different weekly Lunch and Learn speaker.
Tuesdays, Thursdays & Saturdays @ 2:00 pm – 5:00 pm cst
"Democrats control the White House, the Senate and the House of Representatives yet we are losing our grip on fundamental freedoms. Help us make a difference. Voting alone is no longer enough. Join us and make calls to the constituents of Sens. Manchin and Sinema"
It's past time for those who care about our democracy to step up and do something about it. The democrats in congress have all the power they need to solve the problems of red states passing restrictive voting laws to suppress the vote.
"Senate democrats must act now! We need a ground-swell of public opinion to eliminate the Senate filibuster that the GOP use to block the freedom to vote – fundamental to our democracy – and pass the Freedom To Vote act, the Protect Our Democracy act, and the John Lewis Voting Rights Act"
So please come join us as we make calls into critical states and urge the voters there to pressure their senators to act NOW, to defend our voting rights!
Link to event information: https://www.mobilize.us/endcitizensunited/event/420077/