COFFEE & CONVERSATION every M-F Morning
June 17, 2022 @ 9:00 am

-

10:00 am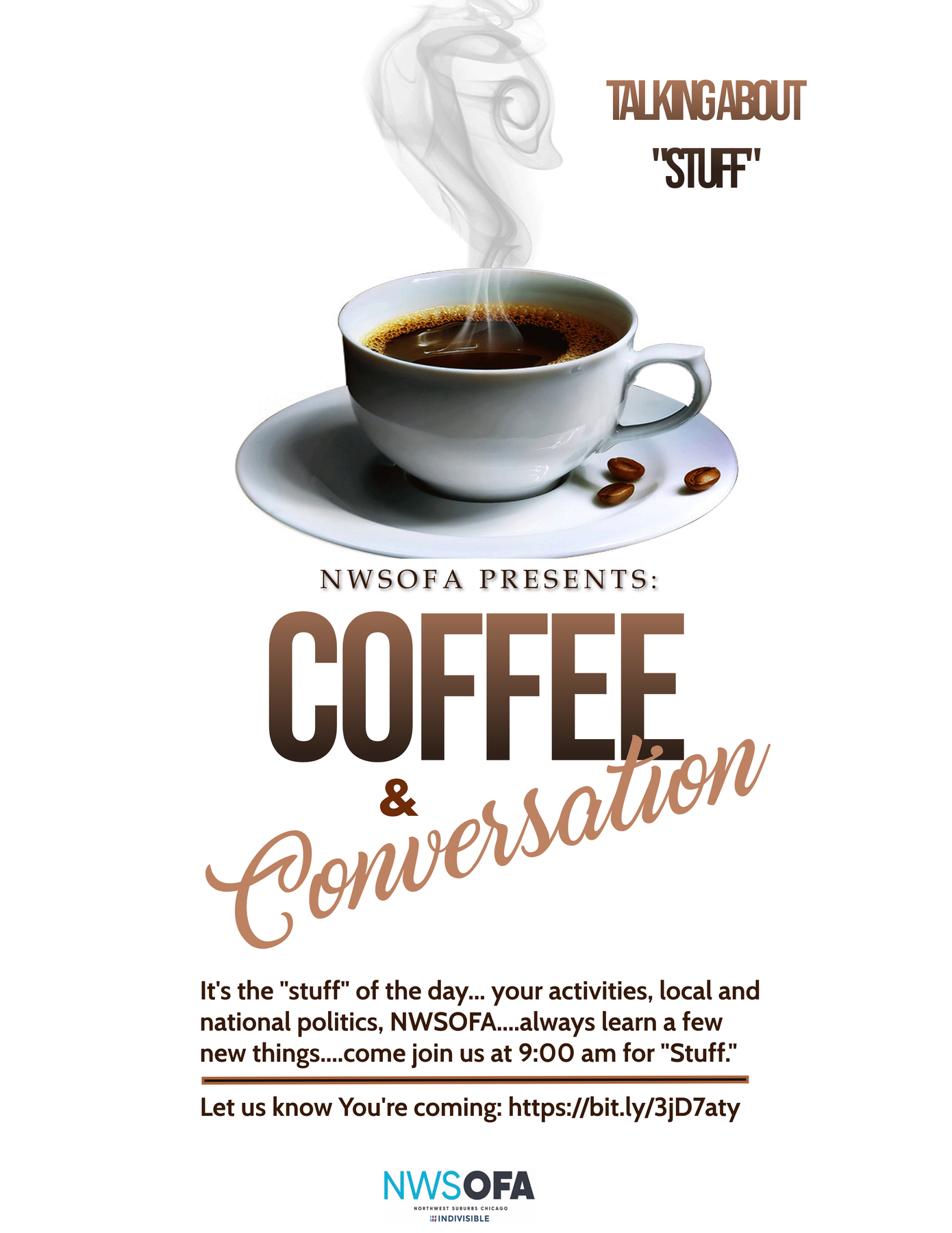 Every morning M-F .. 'Coffee & Conversation" – Start Your Day off with great conversations.. and a cup of coffee.. talking about "Stuff" with fellow Progressives…
Every M-F "Nothing has Changed but Everything is Different" .. Nothing has Changed: That's the "Stuff" were talking about. Who won and lost, Local politics, "Stuff" that made you laugh, pissed you off, made you say "what????", or you just want to here different perspectives..
This is where "Stuff" gets talked about.
But Everything is different "old what's he name is out .. and "Joe" is in.. and everyday the news cycle sets us up and we talk it through ..and it's virtual on Zoom.
Link to event information: https://us02web.zoom.us/j/82859573341?pwd=bE14dFE2azJpSy8wYUZOV2RGNkpPdz09